The singer also opens up about sexual assault and reveals her mother's cancer has returned.
In conjunction with her upcoming milestone birthday, the singer opened up to the publication more than she has in quite some time. While it may not have been an actual interview, the op-ed was still filled with references to everything from her current political stance to her mother's ongoing health battle.
Here are six takeaways from the full piece, which you can read in full over at Elle.
Her Mother's Cancer Has Returned
Taylor first revealed her mom Andrea Finlay had been diagnosed with cancer back in 2015, but kept most of the details after that announcement private.
"I've had to learn how to handle serious illness in my family," she explained in Elle. "Both of my parents have had cancer, and my mom is now fighting her battle with it again."
"It's taught me that there are real problems and then there's everything else," she continued. "My mom's cancer is a real problem. I used to be so anxious about daily ups and downs. I give all of my worry, stress, and prayers to real problems now."
This is also the first fans learned her dad, Scott Swift, was also diagnosed with the disease in the past.
She's Learned to Love Her Body and Block the Haters
Quite a few of Swift's revelations dealt with body image, social media and how the two often go hand in hand.
"I learned to stop hating every ounce of fat on my body," she wrote. "I worked hard to retrain my brain that a little extra weight means curves, shinier hair, and more energy. I think a lot of us push the boundaries of dieting, but taking it too far can be really dangerous. There is no quick fix. I work on accepting my body every day."
She's also stopped listening to outside forces, even when it's positive, by turning off the comments on her Instagram page. By doing so, she's "training my brain to not need the validation" from people saying she looks great, while also blocking out those who "tell me to 'go die in a hole ho'" or compare her to a "a weasel that got hit by a truck and stitched back together by a drunk taxidermist."
Swift went on to praise people like Jameela Jamil who speak out against the standards of beauty being set by society, especially in regards to aging.
She Took More Precautions After the Manchester Bombing
After 22 lives were lost during the Manchester Arena Bombing following an Ariana Grande concert at the venue, Swift said she and her team stepped up their security precautions.
"My biggest fear. After the Manchester Arena bombing and the Vegas concert shooting, I was completely terrified to go on tour this time because I didn't know how we were going to keep 3 million fans safe over seven months," she explained.
"There was a tremendous amount of planning, expense, and effort put into keeping my fans safe," Swift continued. "My fear of violence has continued into my personal life. I carry QuikClot army grade bandage dressing, which is for gunshot or stab wounds."
Referring to stalkers -- of which she's had a few -- Swift added that, because of them, "you kind of start prepping for bad things." That being said, she still tries to "remind myself of the good in the world."
Why She Waited So Long to Get Political
Swift made a big statement in 2018 when she shared a lengthy Instagram post ahead of the mid-term elections. In it, she rallied against a Republican candidate in her home state of Tennessee and spoke out against the "systemic racism" on the rise in the U.S.
It was a rare statement from Swift, whose only other political post was to encourage her followers to vote -- for anyone, really -- ahead of the 2016 election.
"I'm finding my voice in terms of politics. I took a lot of time educating myself on the political system and the branches of government that are signing off on bills that affect our day-to-day life," she told Elle. "I saw so many issues that put our most vulnerable citizens at risk, and felt like I had to speak up to try and help make a change."
"Only as someone approaching 30 did I feel informed enough to speak about it to my 114 million followers," she added of her hesitation to chime in earlier. "Invoking racism and provoking fear through thinly veiled messaging is not what I want from our leaders, and I realized that it actually is my responsibility to use my influence against that disgusting rhetoric."
"I'm going to do more to help," she promised, adding, "We have a big race coming up next year."
She Believes Victims In the #MeToo Era
"It's my opinion that in cases of sexual assault, I believe the victim," said Swift, who won a case in 2017 against a DJ who groped her backstage at one of her concerts.
"Coming forward is an agonizing thing to go through. I know because my sexual assault trial was a demoralizing, awful experience," she continued. "I believe victims because I know firsthand about the shame and stigma that comes with raising your hand and saying 'This happened to me.' It's something no one would choose for themselves. We speak up because we have to, and out of fear that it could happen to someone else if we don't."
Yes, Taylor often looks incredible whenever she hits the stage or red carpet, but she's not afraid to admit when she's screwed up.
"Fashion is all about playful experimentation," she said. "If you don't look back at pictures of some of your old looks and cringe, you're doing it wrong. See: Bleachella."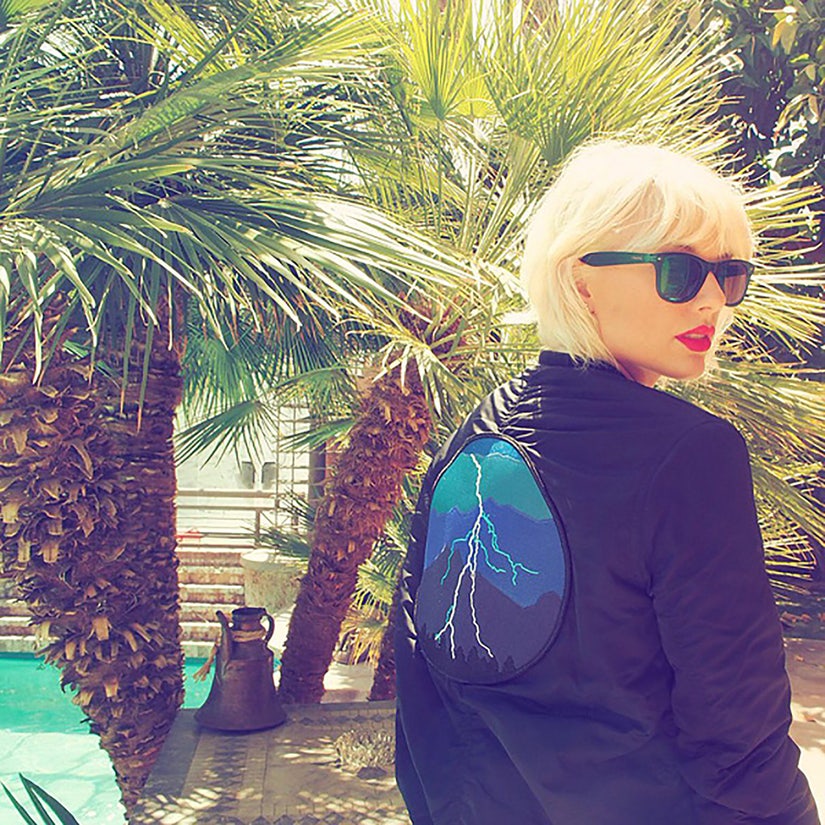 Instagram