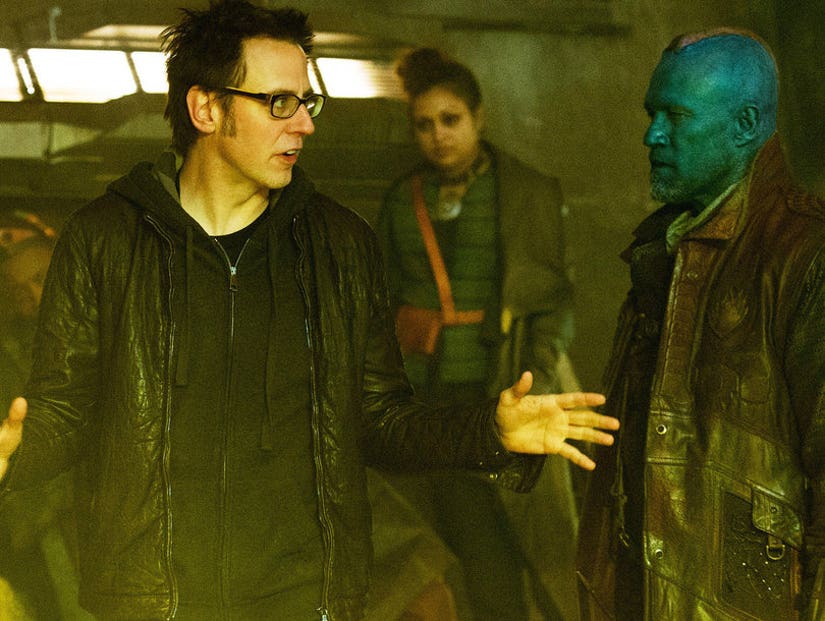 Everett Collection
The director releases his first statement after he's hired back by the Mouse House.
Shortly after news broke that James Gunn is headed back to the Marvel Cinematic Universe after originally being fired by Disney, the director himself took to Instagram to celebrate.
"I am tremendously grateful to every person out there who has supported me over the past few months," he wrote in a note to his many followers.
"I am always learning and will continue to work at being the best human being I can be," he continued. "I deeply appreciate Disney's decision and I am excited to continue making films that investigate the ties of love that binds us all. I have been and continue to be incredibly humbled by your love and support. From the bottom of my heart, thank you. Love to you all. "
Waiting for your permission to load the Instagram Media.
While he has been reinstated as writer and director for "Guardians of the Galaxy 3," the ragtag group of superheroes will have to wait a bit to get back off the ground. After being fired by Disney, he accepted an offer from Warner Bros. to helm a "Suicide Squad" sequel, which has to be completed first. Filming for that one hasn't even started yet.
Gunn was axed from "Guardians of the Galaxy 3" last year after decade-old rape and pedophilia jokes he made on Twitter were resurfaced online.
Chris Pratt, Zoe Saldana, Dave Bautista, Vin Diesel, Karen Gillan, Bradley Cooper, Pom Klementieff, Michael Rooker and Gunn's brother, Sean all shared an open letter from the cast of the film, expressing their shock in July 2018, after the director was let go.
In the note, the cast said they were "encouraged by the outpouring of support" of those who wanted to see James reinstated as director, as well as "discouraged by those so easily duped into believing the many outlandish conspiracies" against him. They also asked that, "given the growing political divide in this country," they hoped "Americans from across the political spectrum could ease up on the character assassinations and stop weaponizing mob mentality."
"Each of us looks forward to working with our friend James again in the future," they said at the time. "His story isn't over - not by a long shot."
Looks like they were right.