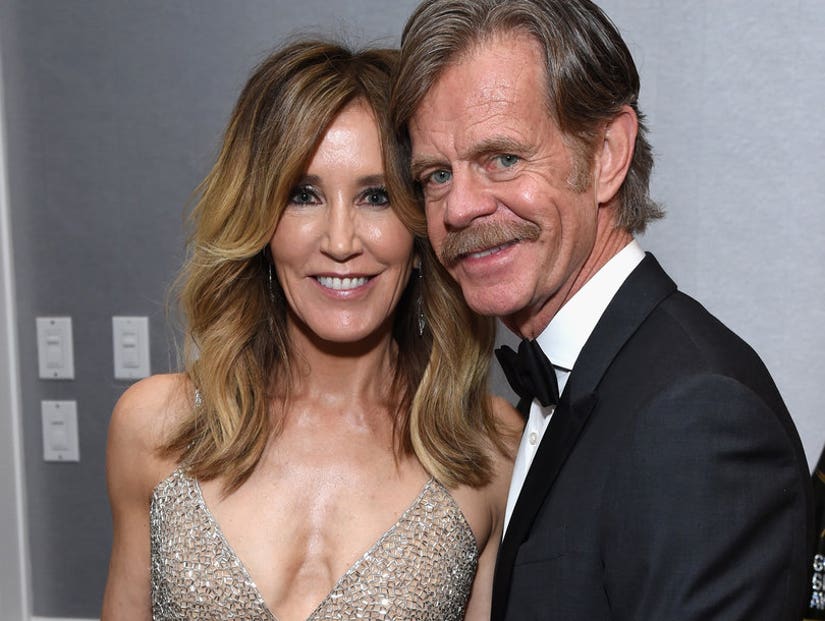 Getty
"Lies cost you a lot, and they're never worth what they cost."
William H. Macy hates liars. Despises 'em. He does, however, love how his wife mothers their children.
The actor's most recent interview, in which he denounces lying — twice — is already coming back to haunt him after the stunning revelation Felicity Huffman allegedly bribed a proctor to correct their daughter's SAT scores.
Talking to Men's Journal last month, the "Shameless" star opened up about the best advice he ever received... and it makes for some wince-inducing reading in light of recent events.
"Never lie. It's the cheapest way to go. Lies cost you a lot, and they're never worth what they cost," he preached.
Despite the brief nature of the interview, he revisited this mantra again when asked: "What human qualities do you most despise?"
"Dishonesty. Self-delusion. Lack of character," he replied, even singling out President Trump as his touchstone for the qualities he did not like.
Yet when Macy was asked which living person he admires most, he picked someone who would be charged with conspiracy to commit honest services fraud just one month later.
"I married very, very well," he boasted. "It's great fun for me to watch Felicity. I love the way she mothers our daughters."
Felicity is one of 50 people caught up in the college admissions scam, in which a collective total of $25million was allegedly paid by affluent parents to cheat their children's way into some of the nations top colleges.
The Desperate Housewives star was arrested and charged with conspiracy to commit mail fraud and honest services fraud, accused of paying $15,000 — disguised as a "charitable contribution" — to boost their eldest daughter Sofia's test scores.
William, in the meantime, has not faced arrest; while court docs show Felicity's "spouse" was "cool" with the "financial side and the operational side" of "the schools we want to get" for younger daughter Georgia, "similarly as we did with" her big sister, they ultimately did not go through with it.
Should Felicity read her husband's interview, he does however provide some sage counsel.
When asked what advice he would give his younger self, he replied: "Worrying doesn't help."
How should a man (or woman, presumably) handle regret? "Like the flu — you let it run its course."
And when asked what role should vanity play in a man's life — for example, having one's daughter attend a more prestigious school than she was entitled to, perhaps — he replied: "A little bit of vanity is fine — as long as you're willing to play the fool and look like an idiot every once in a while."