Kylie's fans have been asking about those black splotches on her walls forever, and finally the billionaire deigned to answer.
Kylie Jenner has millions and millions (and millions) -- and millions -- of followers, and the dollars to go with them, so everyone keeps wondering ... why ya walls so filthy, gurl?
In her latest Instagram picture, the self-made billionaire once again spotlighted the giant messy splotches all over walls.
Here's Kylie, looking all glitz and glamour in silver and gray, and then behind her it looks like the Kardashian babies have been using their diapers as the medium and her walls as their canvases. Turns out, it's not quite so avant-garde, though it is artistic expression.
"For those who always ask 'what's the f--k's on your wall,'" Jenner captioned this same photo in her Instagram Stories, she zoomed in on the offending images to clarify that it's not dirt or mud or filth or all of the other things fans have been imagining.
"It's a wallpaper, and it's like rose gold splatters all over my walls," the "Keeping Up with the Kardashians" star continued, adding with a laugh, "So, I don't ever want to see this f--king question again."
We'll admit that when she got her camera right up on top of the splotches, they did look all shiny and kind of nice. But that's still not the most appealing wallpaper design from afar.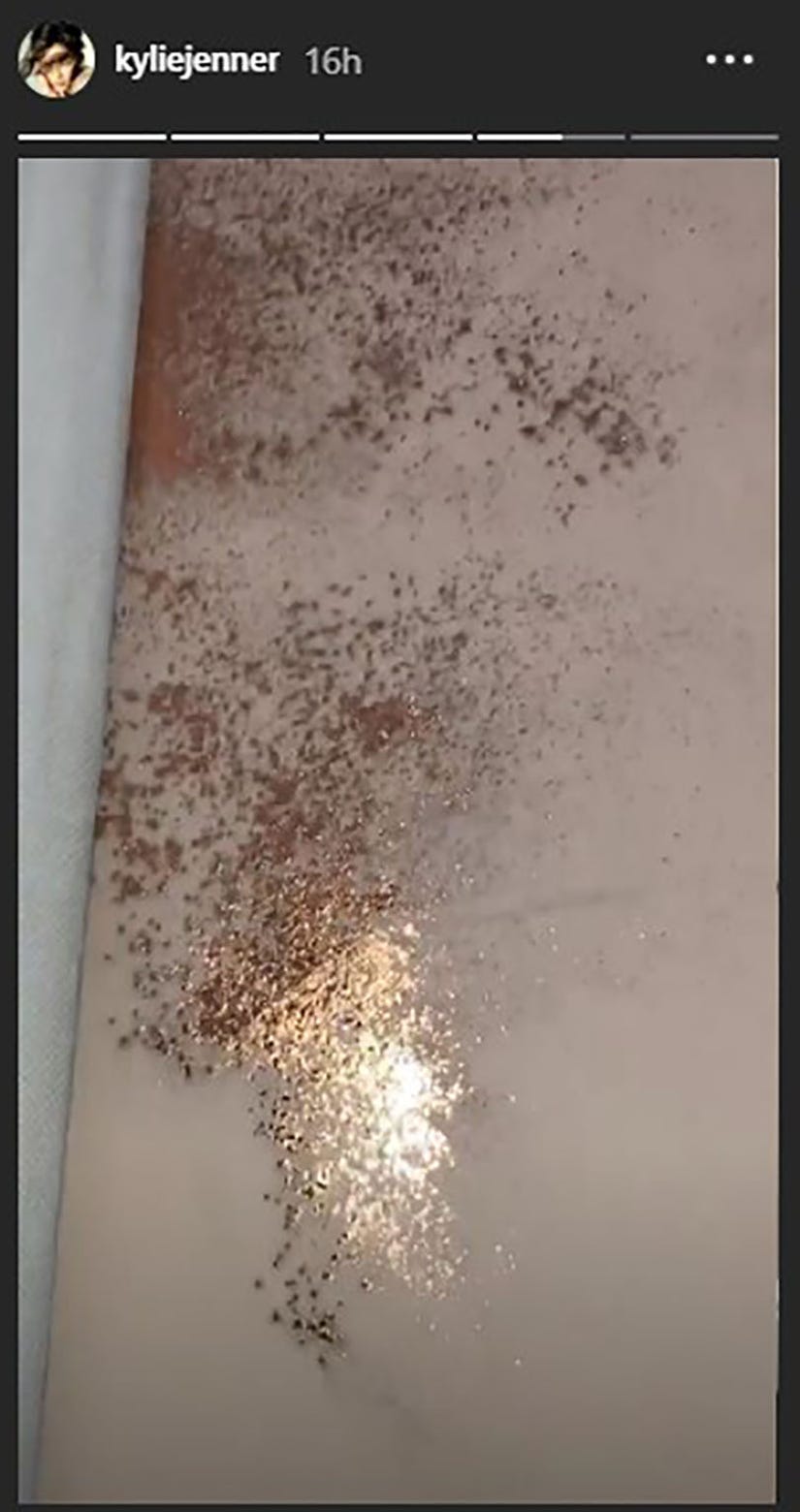 Instagram
Honestly, it was nice of Kylie to give us the answer to this burning questions, but we don't think it's going to stop the questions for good. For one, she only responded in her Stories, so it's temporary at best.
And then there's the fact that it's still going to look like that in every single picture she posts with it.