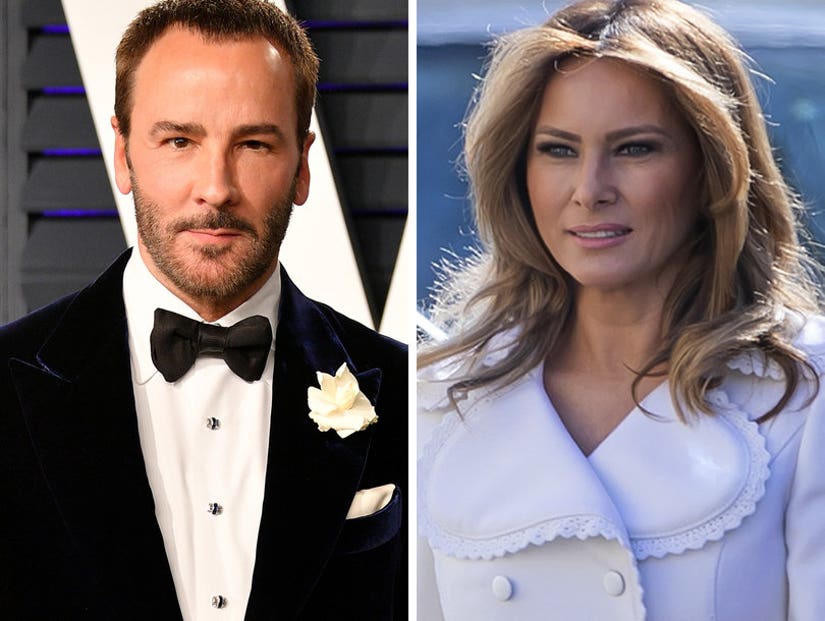 Getty
"This is an absolutely fabricated and completely fake quote," a rep for Ford confirms to TooFab.
The designer became a top trend on Twitter on Tuesday after an unsubstantiated quote attributed to him went viral. The comment in question: "I have no interest in dressing a glorified escort who steals speeches and has bad taste in men."
50 Cent was one of the many who shared the quote on social media, as others either supported the sentiment or talked about boycotting Ford's products. Nobody was able to correctly source the quote, however -- and that's because he never said it.
"This is an absolutely fabricated and completely fake quote attributed to Mr. Ford that has somehow gone viral," a rep for Ford tells TooFab. "Mr. Ford did not make this statement."
Waiting for your permission to load the Instagram Media.
As for any real comments he's made about the First Lady, the designer did tell "The View" in 2016 he declined dressing her years prior and said she's "not necessarily my image." He added, "Other than the fact that I'm a Democrat ... even had Hillary won, she shouldn't be wearing my clothes, they're too expensive."
While Ford did dress Michelle Obama once, he defended the choice by reminding the cohosts that she was going to Buckingham Palace for dinner with the queen. "I thought was appropriate, I live in London and that made sense," he added.
Trump later claimed Ford was "never asked" to dress his wife, adding, "I never liked him or his designs. He's never had something to dress like that [pointing to Melania]."