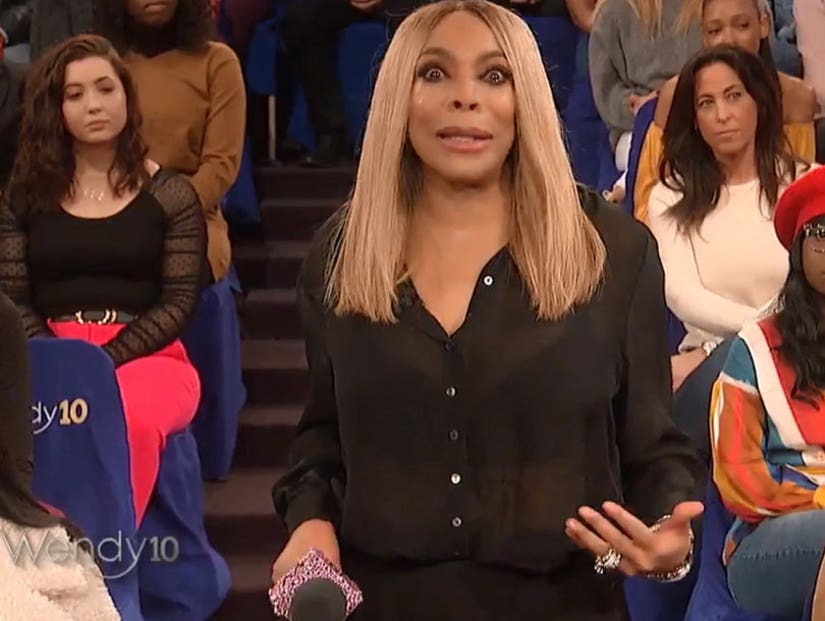 The Wendy Williams Show
The talk show host says nobody -- including her own parents -- knew the truth.
Wendy Williams ended her talk show on Tuesday with a surprising revelation: she's been living in a sober house.
The host got visibly emotional as she explained her "truth" to her studio audience and viewers watching at home, wiping tears from her eyes as she spoke. She didn't give specifics about what she's being treated for, but spoke about her past struggles with cocaine.
"For some time now, and even today and beyond, I have been living in a sober house," she said. "You know I've had a struggle with cocaine in my past. I never went to a place to get the treatment. I don't know how except God was sitting on my shoulder and I just stopped. But there are people in your family, it might be you, who have been struggling and I want to know more of the story."
Williams went on to say that after she does pilates after work, she goes to "several meetings all around town" with her "brothers and sisters caught up in their addiction and looking for help."
"They don't know I'm Wendy, they don't care I'm Wendy, there's no autographs, there's no nothing," she continued. "It's the brothers and sisters caught up in the struggle and it's been really interesting this ride." Williams then added only her husband and son knew what was going on and she hadn't even told her parents.
She joked "nobody knew because I look so glamorous out here" on the show.
"After I finish my appointments ... I am driven by my 24 hour sober coach back to a home that I live in with a bunch of smelly boys who have become my family," she added. "They hog the TV and watch soccer and we talk and read and talk and read and then I get bored with them. Doors locked by 10pm, lights out by 10pm. So I go to my room and I state at the ceiling and I fall asleep, to wake up to come back here to see you."
After saying that this is her "truth" she shared the number for The Hunter Foundation, a non-profit started by Williams that provides resources for drug education, prevention and rehabilitation programs.