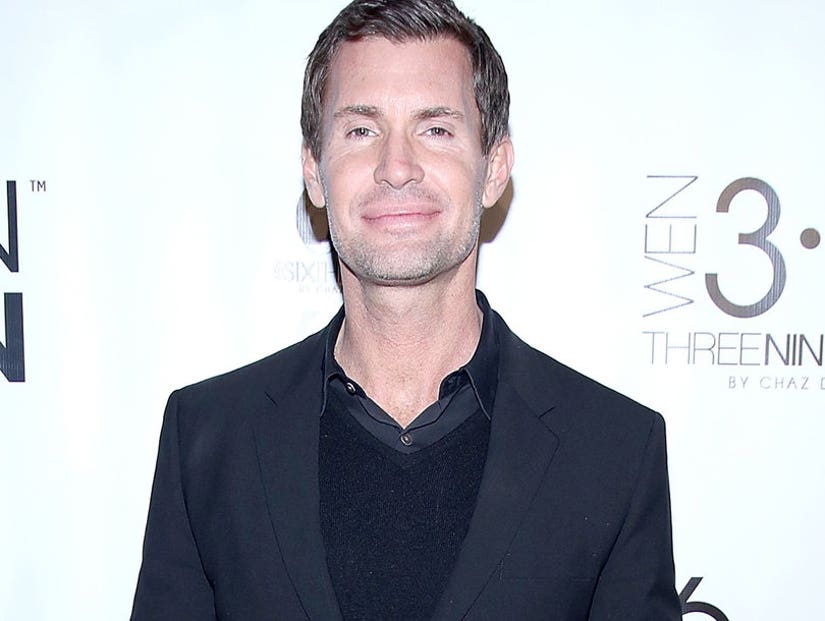 Getty
"I got dumped," Lewis said. "But what are you gonna do?"
On his Sirius XM radio show "Jeff Lewis Live" Friday, the "Flipping Out" star said he had been "dumped" by his latest love interest only three days after he talked about his new beau on air.
"I've got some bad news for everybody. The chiropractor dumped me last night," Lewis said. "I tried really hard to put that back together, but it just kept going on and on and on. But I apologized and I was accountable."
According to the reality star, Lewis and the unnamed man had been on three dates together and had planned a fourth. However, the chiropractor took issue with Lewis talking about their relationship on the radio.
"He kept saying, like, 'I was upset, and I feel like the trust was broken, and I'm sad about this,'" Lewis recalled. "'You should have gone over these issues with me even before you talked about it on the radio.'"
"It almost feels like, if I'm talking about it before I talk about it on the radio, it feels like a dress rehearsal to me," he continued. "I just want to be here and be present and talk about what's on my mind without rehearsing it."
Lewis recalled that before the breakup the chiropractor supposedly texted him saying he wouldn't be invited to come back to his apartment on their next date. "We will not be going to my apartment after. I'm just making that clear," Lewis recited and then added, "So he's withholding sex -- is that what's happening?"
Because of this, Lewis seemingly compared this relationship to his ex-boyfriend Gage Edward, with whom he split in January after 10 years together. "I went through that for 10 years," the Bravo star said. "I don't wanna do that anymore, where somebody gets mad at me and they don't wanna hook up, so they go into the guest room. I don't wanna do it. And then they're mad for like three days."
"I got dumped," Lewis later added. "But what are you gonna do?"