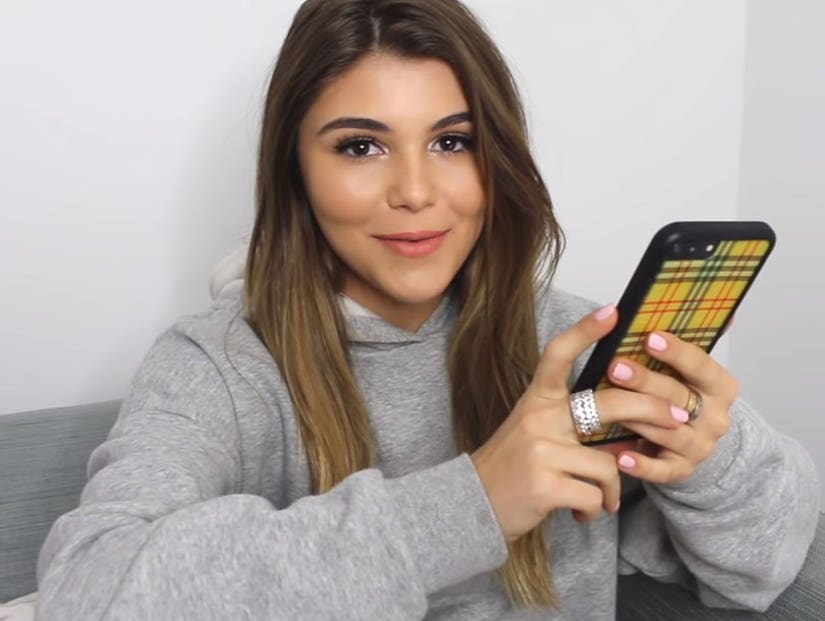 YouTube
"It's not like every kid that plays a sport is like 'What happens if I don't go to college for it?'"
The 19-year-old, whose mom Lori Loughlin is currently embroiled in the $25million college admissions scandal, hosted a Q&A on her YouTube channel in February last year, where she fielded questions from fellow YouTubers hoping to emulate her success.
Her advice? Do it because you love it, not just to get famous — and her choice of analogy could not be more painful to revisit.
"It's not like every kid that plays a sport is like 'What happens if I don't go to college for it? Or like become a professional," she counseled. "Some people just do it because they like it."
Olivia recorded the vid while a student at USC, where she and her older sister Bella were part of the crew team, despite never rowing in their lives. Their parents stand accused of paying $500,000 in bribes to make it happen.
The cringe-inducing advice continued when she guaranteed that self-propelled hard work was the only way to succeed.
"I've been there," she told one YouTube hopeful. "No one starts out with a million subscribers, no-one starts out with a hundred thousand, no-one even starts out with ten subscribers - you start from zero. You have to work yourself up that way."
Earlier in the video Olivia, whose father is fashion designer Massimo Giannulli, addressed one of the blessings/curses that comes with having famous parents: worrying about your friends' motives when you are a six-year-old.
"I remember when I was six, seven, eight-years-old, I would always think 'Oh, do they want to be my friend for me or like my mom and my dad?'" she recalled.
"I think that's probably not normal thoughts for a six-year-old, seven-year-old, eight-year-old child would have," she continued, remembering she had the ability to spot hanger-on red flags as a child.
"I feel like it's almost a blessing, like I can tell who really wants to be my friend which is cool, and it preps me well for now what I do, so I can see who's genuine."