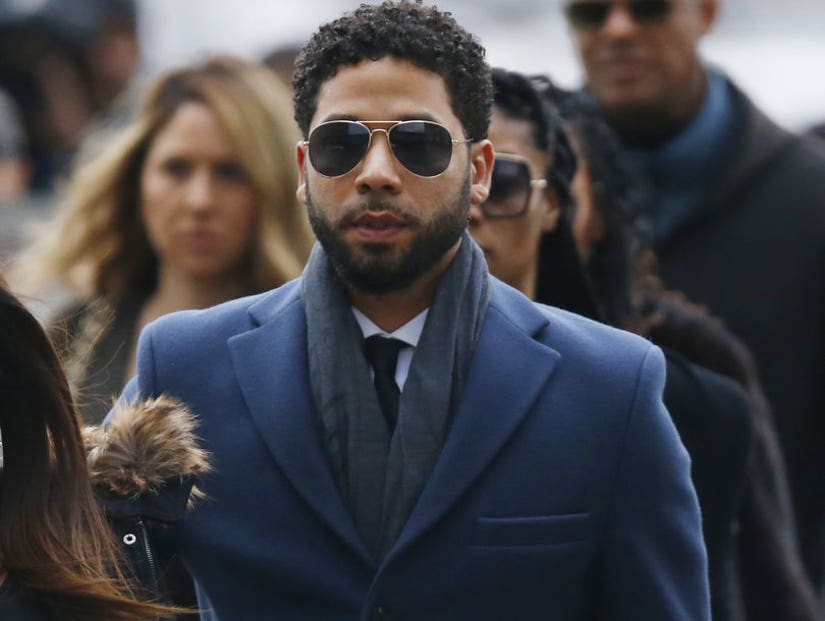 Getty
The court's decision on Tuesday was yet another shocking development.
All criminal charges have been dropped in the case against Jussie Smollett.
The "Empire" actor will not be prosecuted after being accused of filing a fake police report in a case that has gripped the nation with its unprecedented twists and turns.
Smollett and his attorneys appeared in Chicago court on Tuesday where it was announced all 16 felony charges have been dropped.
Smollett claimed he had been the victim of a racist and homophobic assault in January. After a weeks long investigation Chicago PD claimed the TV star had orchestrated the attack on himself. The court's decision on Tuesday was yet another shocking development.
Smollett's attorneys released a statement:
Today, all criminal charges against Jussie Smollett were dropped and his record has been wiped clean of the filing of this tragic complaint against him. Jussie was attacked by 2 people he was unable to identify on January 29th. He was a victim who was vilified and made to appear as a perpetrator as a result of false and inappropriate remarks made to the public, causing an inappropriate rush to judgment.
Jussie and many others were hurt by these unfair and unwarranted actions. This entire situation is a reminder that there should never be an attempt to prove a case in the court of public opinion. That is wrong. It is a reminder that a victim, in this case Jussie, deserves dignity and respect. Dismissal of charges against the victim in this case was the only just result.
Jussie is relieved to have this situation behind him and is very much looking forward to getting back to focusing on his family, friends and career.