TooFab spoke with the reality star at the Women's Empowerment Brunch honoring the Blu-Ray and DVD release of "Second Act."
While speaking with TooFab at the Women's Empowerment Brunch honoring the release of "Second Act," Teddi talked all about her second act: being an accountability coach and being a star on "Housewives."
"Of course, I'm exhausted by it," she said of #Puppygate. "I mean, watching all of us talk about it, it's like, 'Oh my gosh, I'm ready to move on.' And we do, so phew!" When asked if there was "light at the end of the tunnel," Teddi laughed and said, "There's a light at the end of Lucy Lucy Apple Juicy."
To recap, the #PuppyGate saga all began when Dorit Kemsley adopted Lucy from Vanderpump Dogs. According to Dorit, the dog bit her children and husband and was therefore not a good fit for her family, so she gave her to someone she believed would provide a better home. Dorit says she told Lisa Vanderpump "immediately" after, and LVP was seemingly fine with it. But a few days later, Lucy ended up at a shelter. The director of the facility, John Sessa, claims it was a kill shelter in Orange County; Dorit says it was not.
As the season has progressed, many of the other Housewives, particularly Teddi and Lisa Rinna, have become involved in this convoluted plot line. Two of LVP's employees, Sessa and John Blizzard, as well as Lisa's husband Ken Todd, also became key players in the ongoing drama.
Fortunately, as Teddi confirmed, the dog drama should be ending soon. To read more background on this wild story, click here.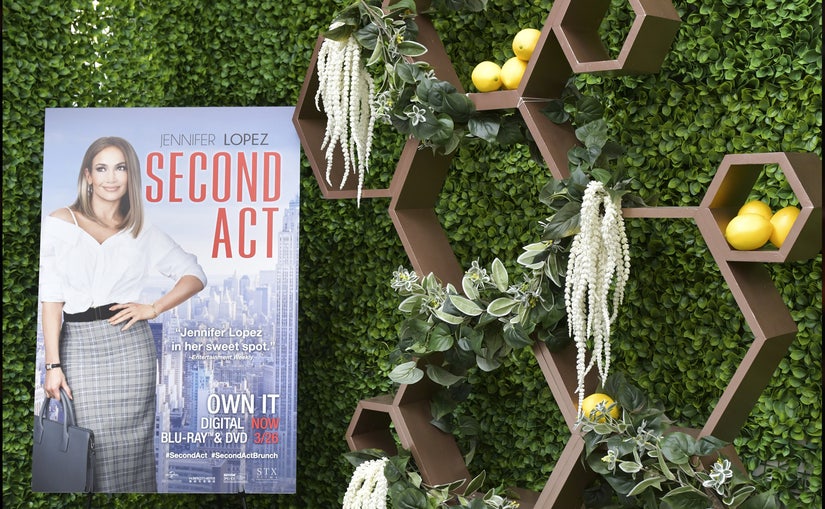 Michael Garcia/Think Jam
Also during the Women's Empowerment Brunch, which took place at Pearl's Rooftop in West Hollywood, Teddi talked to us about her growing business -- "All In with Teddi Mellencamp" -- and how joining the Bravo series has benefitted the growth of her company, where she only hires people who have graduated the program.
Teddi offers, in her own words, "accountability coaching" — a specific way for a person to reach their personal health and wellness goals.
"I mean it's insane," Teddi said on how her company has grown in just a year. "I had no idea going into it and you know, I hadn't watched 'Housewives' prior to joining so I didn't realize like how often or how little they'd be showing [my business]. Last year, I mean they only showed my business maybe two times. But the biggest thing for me is to continue to remember my mission statement."
"I was getting thousands of emails for clients and I didn't want to just start promoting or bringing in random coaches to coach my clients," she added. "So I only promote from within, you have to be a graduate of the program. It's really the game changer because you're authentically living this lifestyle...I could've just gone to the masses. But instead, I'm still able to help thousands of people now; I have 42 coaches that went through the program."
When asked what advice she would give other women who are trying to make a "second act" for themselves later in life, Teddi said, "For me, the biggest thing was for a while I would talk about it. I would talk about it with my husband or my friends or my family. Like I just was talking about things I was thinking about doing. Yeah — Don't talk about it. Do it. Make that change for you."
"You don't need approval from your husband and your friends or whatever," she added. "If you have a passion to want to start doing something, do it. Take whatever steps you need to do to complete your goals. That's going to give you the answers. And even if you don't know what you're doing, if you're doing positive steps to get you there, you will."
"Second Act" is now available on Blu-Ray, DVD and Digital HD.