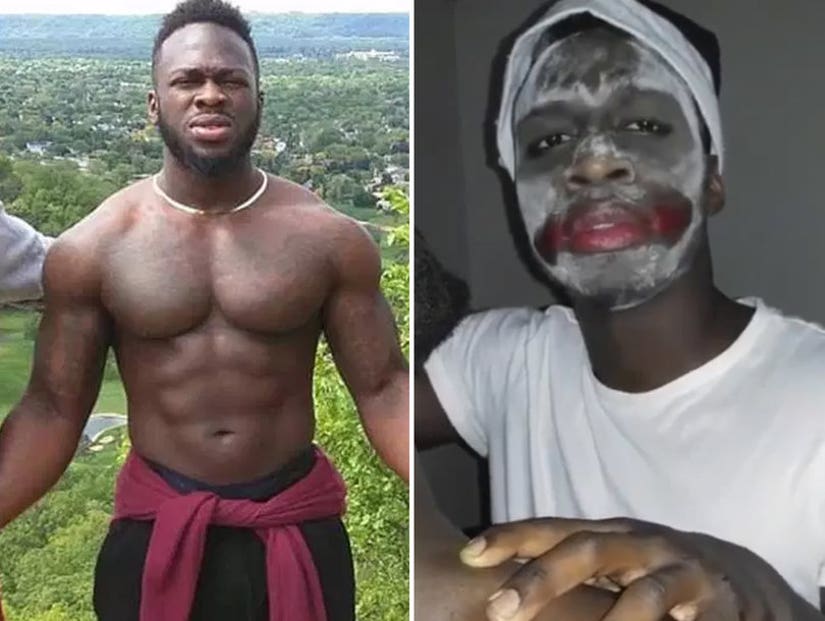 Instagram / YouTube
"I think police had minimal investigation in this case," Glandian says.
Jussie Smollett's attorney Tina Glandian claimed "whiteface" may have been used to disguise the identities of the Osundairo brothers.
Guthrie went hard with her questions, focusing primarily on details of Smollett's account that seemingly contradicted law enforcement's findings.
Following the incident on January 29, the "Empire" star told officers that he was certain his attackers were white males in MAGA hats, which CPD later claimed was false.
During the investigation a video still from security footage showed two bulky men walking in the surrounding areas of the alleged attack which Smollett later told Robin Roberts, "I don't have any doubt in my mind that that's them. Never did."
When speaking to Guthrie, Glandian asserted the Nigerian brothers, who police accused Smollett of hiring to orchestrate a fake assault and are believed to be the men pictured in security footage, could have been in "disguise."
"He only saw one of the attackers," the attorney said. "One of them he didn't see. He saw one through a ski mask. Again, he could not see their body. Everything was covered, and he had a full ski mask on except the area around the eyes."
"He did tell police that he... from what we saw, he thought it was pale skin or white or pale skin, was I think what he said. And that was what he... and that's why he initially did have a hard time," Glandian claimed.
"Well, you know, I mean, I think there's – obviously, you can disguise that," she said of the brothers' race. "You can put makeup on." Glandian then pointed to a YouTube video from 2016 in which Abel Osundairo puts on white makeup to perform the Joker monologue.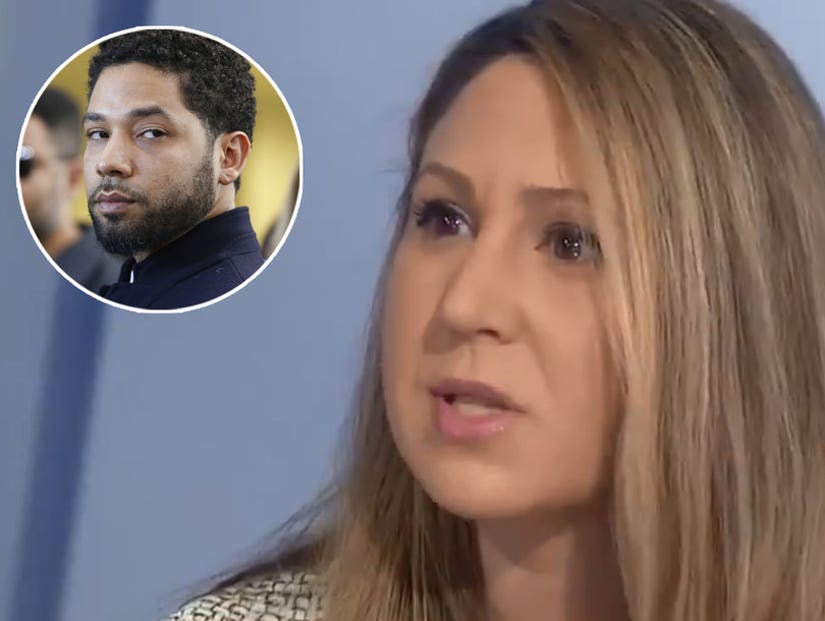 TODAY/Getty
"I think police had minimal investigation in this case, it took me only five minutes to Google. You know, I was looking up the brothers, and one of the videos that showed up actually was of the brothers in whiteface doing a joker monologue with white makeup on him. So, it's not — it's not implausible," she told Guthrie.
When Guthrie asked why Smollett did not recognize the Osundairos' voices after allegedly having hung up the phone with them just moments prior, Glandian says, "I mean, this was a very brief interaction."
"Before you can even process what they look like, you've been punched in the face. And now next thing you're on the floor and you're being kicked... And so, this isn't somebody who's digesting what's happening. I mean, there's excitement and fear and all of these things happening."
As you know, Smollett claimed to have been the victim of a racist and homophobic assault in January. After the weeks-long investigation, Chicago PD claimed Smollett had orchestrated the attack on himself, hiring the Osundairo brothers as the attackers. CPD then charged the actor with filing a false police report. All charges were dropped this week. Though prosecutors believe he is guilty, they say his $10,000 forfeiture and 16 hours community service is enough to pay for the alleged misdeed, as their attention is needed on more violent crimes.