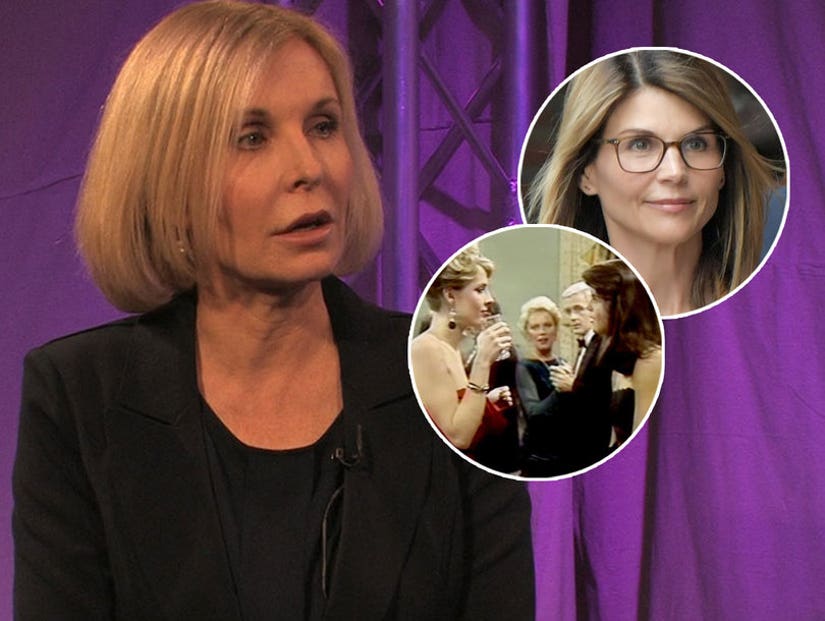 TooFab / Getty
"We live in a culture where it's like 'I want to have a Louis Vuitton college', 'I want to have a Chanel college'... come on people."
Their first ever TV gig was as co-stars in "The Edge Of Night" in the early 80s.
And nearly four decades later both Pamela Donnelly and Lori Loughlin are involved in college admissions — although in very, very different ways.
Donnelly, now a best-selling author on the subject, sat down exclusively with TooFab this week to discuss the shocking revelations... or in her case, not that shocking at all.
"I knew this was going on across the entire [board], those of us in the industry have known for many years this was going on," she told us. "You only need follow the money. Greed is unfortunately what's undermining college access in this country."
As well as penning the Amazon Education #1 best-seller "SWAT Team Tactics for Getting Your Teen Into College", Pamela is also the CEO of GATE College System, dedicated to preparing students for and getting students into college (the legal way, through test prep and guidance counselling).
She says she has been approached many times with unethical queries, ranging from "my daughter's English is not that good - can you guys write her essays for her?" to a straight up "how much to get my kid into UCLA?"
"I'm a mom, and I understand that we all want to give our kids advantages," she said. "But I think we really do a disservice when we take away our children's voices, when we imply that they couldn't get there without us cheating the system."
"When your kid is already sitting on third base with every advantage in the world, when some are out here trying to help the kids who can't even find a bat to get up to home plate and get in the game — that is a pretty low manipulation."
Recalling her time as an actress alongside Loghlin, Donnelly said her former co-star was effervescent, beautiful and wildly popular.
"Our dressing rooms were side by side, we knew each other fairly well in the 80s, we did the same charity events, we had the same fans and stuff," she said.
She agreed her wholesome "Aunt Becky" persona had perhaps made the scrutiny more intense.
"Yes she's wholesome, and I believe that wholesomeness is real... and she got caught doing something really unethical, and her family are now going to be paying a desperate price," she said.
Having apparently opted against a plea deal, Lori and her fashion designer husband Mossimo Giannulli now await their fate in a trial, with a maximum prison sentence of 40 years.
They are accused of paying $500,000 to college admissions mastermind Rick Singer to pass their daughters Olivia Jade and Isabella Rose off as athletic recruits to the USC crew team, despite never having rowed competitively.
Olivia Jade in particular has come under the heaviest scrutiny, thanks in no small part to the flippant attitude about college she presented in her guise as a YouTuber; a number of videos have since resurfaced showing her boasting about only being in school for the parties.
"I can't honestly say that I feel sorry [for her]", Pamela said. "I can say that I cringed when I saw that footage. I was like "that is literally the worst thing you could have said."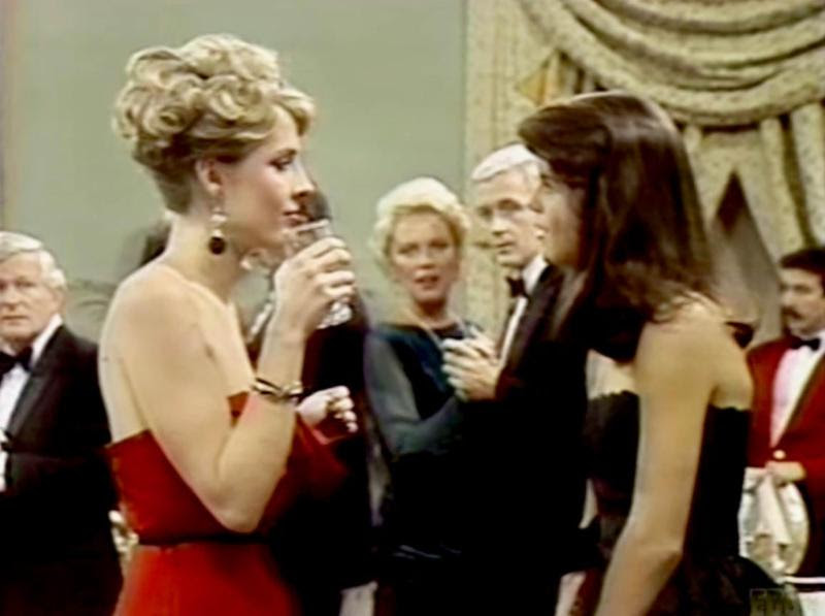 ABC
However she added that may not have been Olivia's genuine outlook, and that she may have been simply saying what her followers wanted to hear.
"If a student knew what was going on, the sad news is they are going to have a hard time getting accepted anywhere now," Pamela continued. "They are not going to let a student in who operates with that blind spot to what is morally correct. It's community college for you, or you can just live off of mommy and Daddy's trust fund."
Digging into the wider problems of the US education system, she said America's capitalistic society works in many ways because it incentivises people.
"The downside is that when something is as foundational to the public good as education becomes for sale to the highest bidder, you are going to have a disparity," she added, pointing out the country is now laden with $1.6trillion in student debt.
She claimed this was putting young people off higher education, who reason they will not be able to marry or buy a house until their 30s or 40s, adding this was unfortunate because a four-year degree can, on average, increase potential income by $1.7million over a lifetime.
Donelley also claimed many young people were obsessed with the prestige of individual colleges, instead of whether or not they can hone their particular set of skills.
"We live in a culture where it's like 'I want to have a Louis Vuitton college', 'I want to have a Chanel college'... come on people," she sighed, pointing out that top level recruiters are now realizing many Ivy League schools are pumping out "pampered kids of the elite" who do not have "the eye of the tiger work ethic" the likes of which smaller liberal arts schools can produce.
"Ego is an unfortunate wrinkle that we are now noticing that we don't want," she concluded. "Unfortunately a few people caught up in this scandal have become the exemplar of what not to do."