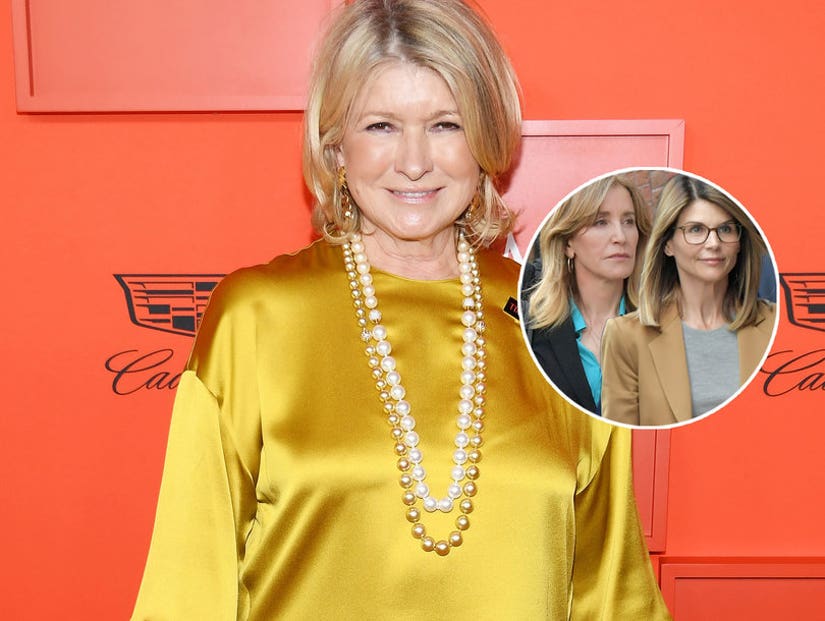 Getty
"They might have made a bad mistake."
She knows a thing or two about prison having spent five months there.
At the Time 100 Gala in New York on Tuesday night, the lifestyle icon was asked by ET if she had any guidance for the embattled actresses — but all she had was pity.
"I just feel sorry for them," the 77-year-old said. "They might have made a bad mistake."
In 2004, Martha was sentenced to five months in prison for insider trading. In December of 2001, she received a non-public tip-off to sell her shares in bio-pharmaceutical company ImClone, the day before its stock value fell by 16%.
She avoided a loss of just $45,673, a tiny fraction of her $1billion net worth at the time. But in the wake of the scandal she watched her fortune tumble by about $700million.
Martha also ended up paying $225k in fines, was banned from being CEO or CFO of any company for five years, and was even denied a travel visa to the UK.
Nevertheless, she insists Lori and Felicity "definitely" can, like her, bounce back after the dust settles.
"It's just embarrassing for a family to go through what they're going through and horrifying that it even occurred," she told ET last month. "It's a sad thing."
"Desperate Housewives" star Huffman was accused of paying $15,000 to have a proctor accomplice correct her daughter Sofia Grace's SAT scores before submitting them; she pled guilty to the charges last month.
"Fuller House" star Loughlin meanwhile, along with her fashion designer husband Mossimo Giannulli, are accused of paying $500,000 to have their daughters Olivia Jade and Isabella Rose admitted to USC as members of the crew team, even though neither of them competitively rowed before.
They pled not guilty last month, and as a result had extra charges of money laundering tacked on, doubling their maximum prison sentences to 40 years apiece.