Aquaman doesn't look like this anymore ... and we're thrilled.
Jason Momoa shocked us all in April when he shaved off his beard for the first time in seven years. While he still looked very much like the Jason Momoa we know and love, it also thankfully wasn't a permanent decision.
The "Game of Thrones" alum showed up to "Jimmy Kimmel Live" on Thursday once again rocking facial hair, after going smooth in a viral video meant to promote the use of recyclable aluminum cans for water over plastic water bottles.
The photo above shows his smooth face, below is how he looks now: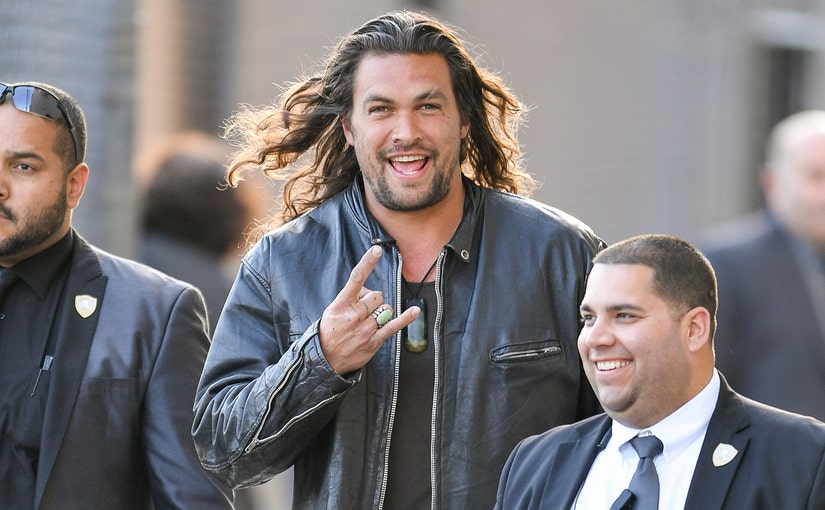 Getty
The actor only popped up briefly on the show, during an interview Kimmel did with "Game of Thrones" creators David Benioff and D.B. Weiss.
The guys were seen calling him up on a phone to let him know his character on the HBO show, Khal Drogo, is dead and won't ever be returning.
"Yeah, I know, I'm Aquaman now," he replied.
"Goodbye DROGO, AQUAMAN, DECLAN, BABA," Momoa captioned the video last month on social media. "I'm SHAVING this beast off, It's time to make a change. A change for the better...for my kids, your kids, the world. Let's make a positive change for the health of our planet."
"Let's clean up our oceans, our land," he added. "Join me on this journey. Let's make the switch to infinitely recyclable aluminum. Water in cans, not plastic."
The video racked up over 7 million views, easily making it his most popular YouTube post to date. Watch it again below!