"I guess you really are a Mean Girl!" writes one follower after Lohan's shady comments.
The actress-turned-reality TV star sparked major backlash on Tuesday, after she decided to make a few nasty comments about Zendaya's show-stopping Cinderella-inspired look on Instagram.
After a seemingly random Disney fan blog posted a side-by-side of Zendaya and the Disney princess -- saying they were "completely obsessed" with her look -- Lohan jumped into the comments to bash the pink carpet fashion moment.
Waiting for your permission to load the Instagram Media.
"Claire Danes did that with Zac Posen already," wrote Lohan, referencing the light-up gown Danes wore to the 2016 "Manus x Machina: Fashion in an Age of Technology"-themed event.
Lohan wasn't done though, as she later added, "@Clairedanes You wore this dress so beautifully, I don't know why someone thinks that they can be more chic. Ever."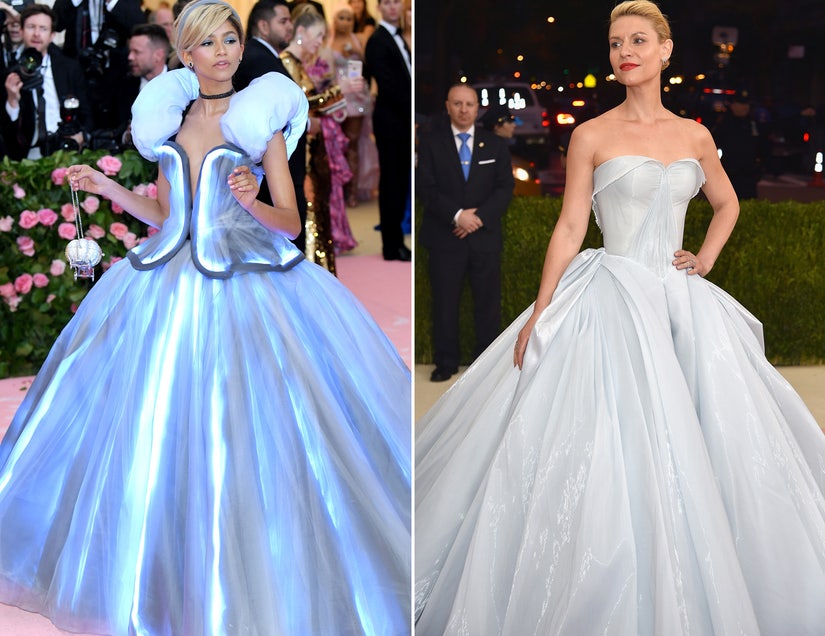 Getty
Kailah Casillas, who was fired by Lindsay on "Lindsay Lohan's Beach Club," was one of the many who called her out for her comments. "How many times is @lindsaylohan gonna prove me right?" she tweeted, adding on Instagram, "Lindsay Lohan is the biggest hater ... especially towards beautiful women."
The replies to Lohan's comments were also flooded with fans trashing her for disrespecting Zendaya. "You jus mad you could never look as good as @Zendaya does," wrote one. "Let a black queen shine and mind your business. HATERRRRRR"
"So what did you wear to the met gala? Oh yeah, you weren't invited," wrote another.
Other comments included, "I guess you really are a Mean Girl! If you don't have something nice to say, don't say anything!!! She looks gorgeous!" and "It is distasteful of you as a woman to downplay another woman, and at that a black woman. @zendaya thank you for showing little girls around the world that they too can be Cinderella."
Waiting for your permission to load the Instagram Media.
Lindsay's weird Met Gala posts continued later Tuesday evening, as she posted a side-by-side of her and Ariel from "The Little Mermaid" with the caption, "Who knew that the #metgala would become a @marvel moment!"
Ariel, it should be noted, is not a Marvel character ... though some fans have seen this as further shade toward Zendaya, who plays Mary Jane in the MCU and was rumored to be up for the role of Ariel in a live-action adaptation of the animated film.
Despite Lindsay's shade, Zendaya was flooded with compliments about the look on her own Instagram page.
Reese Witherspoon, Michael B. Jordan, Kelly Rowland, Lily Aldridge, Keala Settle, Selma Blair, Karlie Kloss, La La Anthony, Gabrielle Union, Laverne Cox and Zazie Beetz were among the many, many celebrities praising the dress in her comments.
Waiting for your permission to load the Instagram Media.