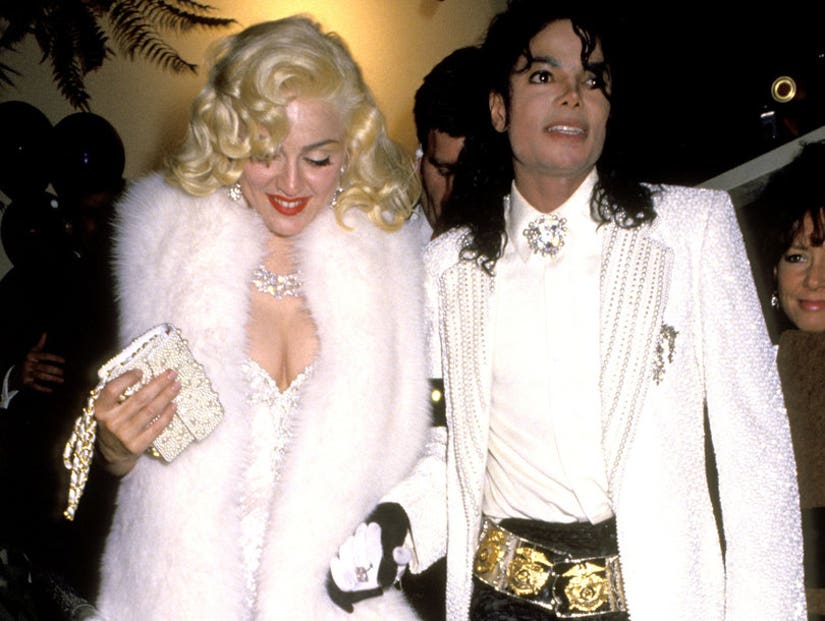 Getty
"I don't have a lynch-mob mentality."
The singer broke her silence on the sex abuse allegations against her fellow music icon for the first time in a not-yet published interview with British Vogue.
In an excerpt seen by the Independent, Madonna admitted she had not yet seen the HBO documentary "Leaving Neverland", in which James Safechuck and Wade Robson claim they were molested by Jackson as children.
"I don't have a lynch-mob mentality, so in my mind, people are innocent until proven guilty," she said.
"I've had a thousand accusations hurled at me that are not true. So my attitude when people tell me things about people is, 'Can you prove it?'"
When asked what would constitute "proof" she replied: "I guess it would be people recounting actual events – but then, of course, people sometimes lie."
"So I always say, "What's the agenda? What do people want out of this? Are there people asking for money, is there some kind of extortion thing happening? I would take all of those things into consideration."
While they never collaborated musically, Madonna and Jackson did attend the 1991 Academy Awards together, and Madonna later claimed they made out.
Jackson's family are suing HBO for $100 million for airing the documentary, labeling it a "public lynching".