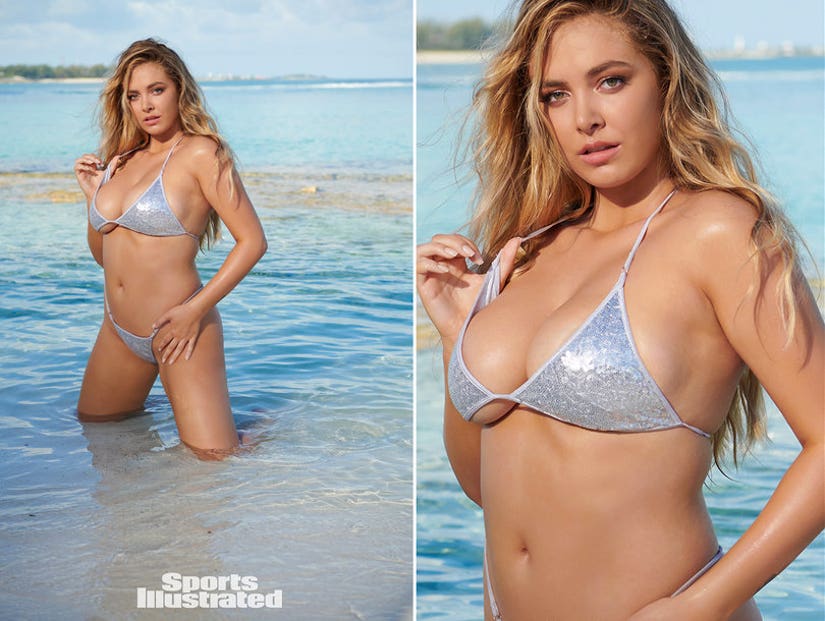 Yu Tsai/SPORTS ILLUSTRATED - Out Now
"My dad has seen the photos, he thinks they are amazing," says the 18-year-old model.
This year's Sports Illustrated Swimsuit Issue celebrates a diverse group of women, from returning supermodel Tyra Banks to Olympic gold medalist and soccer star Alex Morgan. While it also features familiar beauties like Winnie Harlow, Lindsey Vonn and Barbara Palvin, there's one last name that should stand out: Michaels.
Raine Michaels is one of six SI Swim Search finalists who earned a place in this year's issue ... and she also happens to be Bret Michaels' daughter.
18 and currently a freshman at Belmont University in Nashville, Michaels beat out thousands of young women who entered the magazine's annual model search competition, earning her own photoshoot in the Bahamas for the 2019 issue.
TooFab caught up with Raine ahead of a SI launch event in Miami, where she opened up about how she prepared mentally and physically for the shoot ... and what her famous father had to say about the final photos.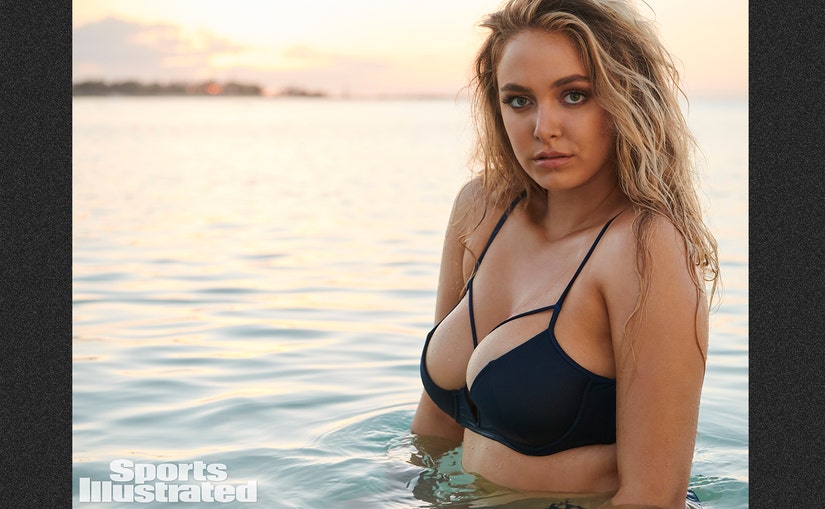 Yu Tsai/SPORTS ILLUSTRATED - Out Now
What was your initial reaction when you learned you had officially made it into the issue?
When I first found out that I had been chosen to move onto the Top 6 and would be featured in the magazine I was so excited and totally shocked, in a good way obviously. I found out in my dorm room and then had to go to class after and I was just glowing and shaking the entire day, it was some of the best news I have ever received.
Did you do anything to prepare for the shoot?
Preparation for the shoot was not only physical but a lot of mental prepping as well. I worked out really hard, I joined a boxing gym in Nashville where the rooms are heated so it's like boxing in a hot yoga studio. I loved it. I also have been doing yoga for almost 3 years so I continue with that. Preparation was definitely a lot of physical preparation but I would say I had to mentally prepare myself more, considering I am very new when it comes to modeling and I was going to be shooting for SI with Yu Tsai, who is so talented and experienced. The boxing and the yoga really helped with the mental preparations, not only physical.
Can you talk us through the shoot itself – what was it like when you got on set, were there nerves?
The shoot was in the Bahamas at The Cove, Atlantis. The location was beyond stunning, we were on beautiful beaches all day. The shoot morning came and I didn't sleep much because of my nerves, I had to be in hair and makeup at 4:45 am, the makeup and the hair stylist, Pauly and Adam, calmed my nerves a lot and I love them for it. There was lots of music and coffee involved. When I got on set I was really working myself up thinking about how inexperienced I was but [SI Swimsuit Editor MJ Day], Yu Tsai, the video team, and all of the rest involved really helped me through it.
Yu Tsai knows exactly what he wants and knows what looks good for poses which helped me out a lot because I am still getting used to posing. We shot 3 suits in the morning and then took a break and came back and shot another 3 suits until sunset, there was music during the second half and I felt a lot more comfortable the second half. The entire team made my first real shoot experience really really fun, wrapping that shoot was one of the most accomplishing feelings ever!
Waiting for your permission to load the Instagram Media.
What does it mean for you to be part of this year's issue and how does it feel being in the same issue as Tyra Banks, who returned to the cover after 23 years.
Being a part of the 2019 Sports Illustrated Swimsuit issue is beyond incredible and is still crazy to me to think that I am a part of it. I still haven't seen the physical copy because in LA they don't get it until like 3 or 4 days after it comes out in NYC, so when I get to see the physical copy for the first time it is going to be a really emotional experience.
Being in the issue with such amazing and powerful women modeling for a brand who is all about inclusivity and women empowerment is incredible. Sports Illustrated has seen us all for our individual beauty and that is what is so special about them. Being on the same pages as Tyra Banks is actually insane I mean look at her! I had no clue she was going to be on the cover and when the covers got released I was so excited, I used to watch 'America's Top Model' like every day. She has been and continues to be such a huge statement in the modeling world and the fact I get to be on the same pages as her in the Sports Illustrated Swimsuit magazine is something my head can barely wrap around.
Seeing Camille Kostek and Alex Morgan on the covers as well is amazing, they are both so beautiful and empowering in their own unique ways. I am so grateful for this opportunity Sports Illustrated has given to me.
Has your father seen the photos? We know he's been very supportive of your career.
My dad has seen the photos, he thinks they are amazing. I think the direct quote from him was, "You look amazing, Kid!" It is not awkward at all for me to show him the pictures because he is really supportive and knows that I am doing it for myself and not for anyone else's approval, which is a value he has really installed in both me and my sister. Both my parents, sister, and friends have been such amazing supporters in my journey and I could not be more grateful.
Sports Illustrated Swimsuit Issue is on newsstands now.