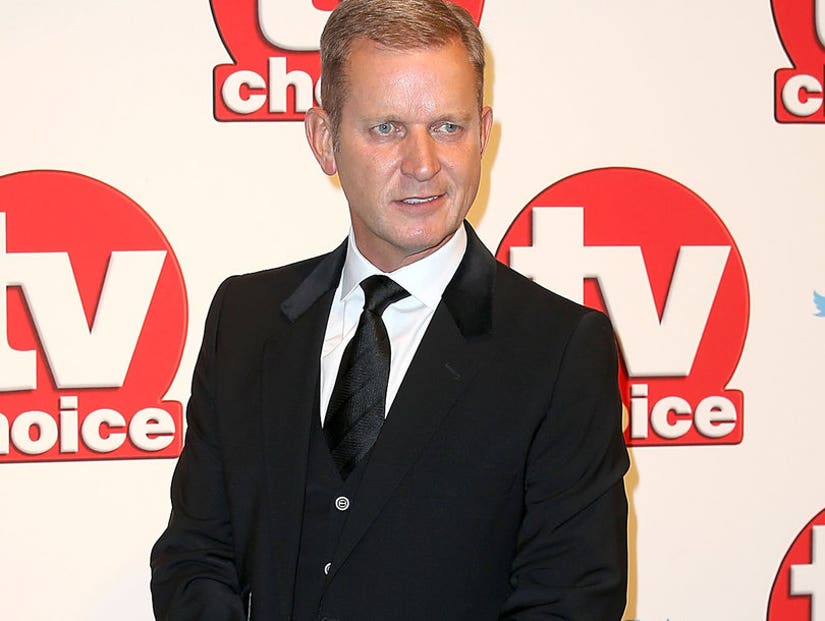 Getty (Pictured: Jeremy Kyle)
Steve Dymond had been accused of cheating on his fiancee.
A popular UK daytime TV show has been permanently canceled after a guest committed suicide days after filming.
"The Jeremy Kyle Show" was axed when 63-year-old Steve Dymond took his own life after failing a lie-detector test, having been accused of cheating on his fiancee.
On Wednesday broadcaster ITV immediately caved to pressure from politicians and public alike.
The controversial and confrontational show was essentially the UK's version of "The Jerry Springer Show", with a more aggressive host. Guests would air their personal grievances and would frequently come to blows as the audience bayed.
"Given the gravity of recent events we have decided to end production of The Jeremy Kyle Show," ITV's CEO Carolyn McCall said in a statement.
"The Jeremy Kyle Show has had a loyal audience and has been made by a dedicated production team for 14 years, but now is the right time for the show to end. Everyone at ITV's thoughts and sympathies are with the family and friends of Steve Dymond."
According to The Telegraph, an internal e-mail to staff said the decision "in no way a reflection of the show, but the best way we think we can protect the show."
Dymond appeared on the show in a bid to clear his name; he failed a lie detector test, but continued to protest his innocence.