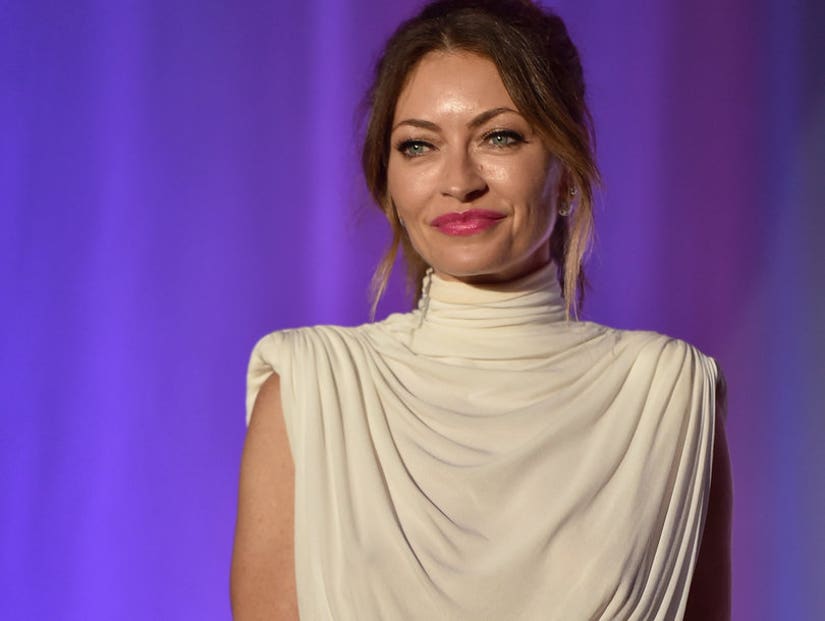 Getty
"Had I stopped at the gas station, maybe I wouldn't have been on that street."
Rebecca Gayheart spent a year trying to take her own life after fatally hitting a child with a car.
Nine-year-old Jorge Cruz Jr. was struck and killed while trying to cross a busy Los Angeles street in 2001.
The actress has avoided talking about the tragic accident for the past 18 years until Tuesday, when she opened up for the first time on Laura Cathcart Robbins' podcast "The Only One in the Room".
"I had a very terrible accident happen. A 9-year-old child died. And, you know, everything changed from that, and, I still have trouble talking about it," she explained.
"I struggle with the 'Why?' still," she admitted. "I still replay it in my head of, 'Had I stopped at the gas station, maybe I wouldn't have been on that street.' You know, those things never go away. They stay with you forever and I did not cope very well after."
"I just didn't want to live after that accident. That's what it came down to. I couldn't handle it at all. So I spent about a year just trying to kill myself, basically, by doing every self-destructive thing a person can do."
"I just didn't understand; I didn't understand any of it," she continued, admitting she had led a charmed life up until that point. "It just turned my world upside down and I lost faith in everything, like, I questioned God, like, 'Why me? Why Jorge? Why did something like this have to happen?'"
Rebecca has always insisted she wasn't distracted or using her phone while driving, and police determined she was not under the influence of alcohol or drugs.
Jorge had been attempting to cross at a point that was not a crosswalk, and cars had stopped to let him. Unable to see him, Rebecca swerved into the vacant lane to avoid hitting the cars, resulting in the fatal collision.
However on Tuesday she disclosed an extra tragic detail that had been buried in previous re-tellings: that the soccer loving youngster had been chasing his ball across the road.
"This was the mistake that I made: If a car in front of you hits their brakes and they stop — you don't go around them to avoid hitting them; You hit them," she said. "Because there's a reason they are stopping. And I couldn't see that reason. At that time that didn't occur to me. I was just trying to avoid hitting the car."
She added: "I don't want to make this about me... I can't imagine what his parents are still feeling."
At the time, the "Beverly Hills 90210 star" offered $10k to the family to cover funeral expenses. She also asked for permission to attend the funeral, but couldn't bring herself to go in the end.
The family also filed a wrongful death suit, which was settled out of court.
On November 27, 2001, Gayheart pleaded no contest to vehicular manslaughter. She was sentenced to three years of probation, a one-year suspension of her license, a $2,800 fine, and 750 hours of community service.
On Tuesday she revealed she still works with that homelessness charity almost two decades on.
She said that she used to suffer from PTSD, but is able to drive now, and the nightmares are no longer constant. The only thing that scares her now is the number of people she sees using their phones and not paying attention while driving — revealing she witnessed an accident the very day before because of that.
"Luckily I came out the other side. Today, I am able to ponder those questions and still realize that I deserve to be happy," she concluded. "That I am meant to be on this planet and that I have a purpose and I'm making, living amends for that, even though it was an accident."