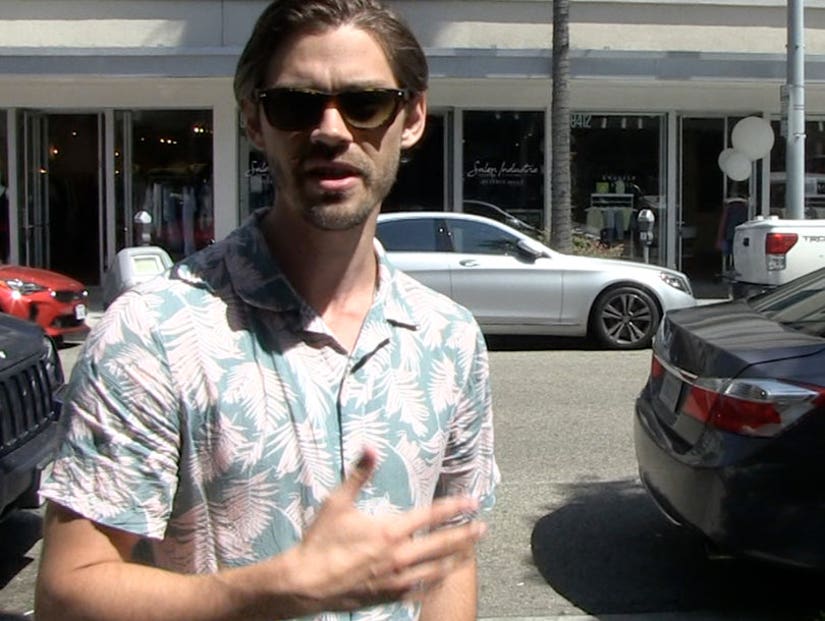 TooFab
He also admits it'd be a "tough decision" for AMC.
AMC, home of "The Walking Dead," is one of the many companies keeping an eye on Georgia's new abortion ban, which was signed by the state's governor earlier this month but won't go into effect until next year.
Speaking with TooFab exclusively, former show star Tom Payne said the network will have a "tough decision" ahead of them if and when it does go into effect and supported the idea they pull out of the state altogether.
The law, which will go into effect on January 1, 2020 unless challenged, outlaws abortion after the detection of a fetal heartbeat.
"I think any major decision will wait until that law is or is not passed, but I think at the end of the day, everyone's looking after their employees," said Payne, who wrapped up his run as Paul "Jesus" Rovia back in November 2018.
"If you employ someone, you have to look after their rights and what they can do with their lives and I think that's what these companies are doing at the end of the day," he continued. "It's about the workplace they're in."
"I feel bad for all the people that I have worked with in Atlanta and in Georgia who might be affected by these laws and obviously I'm friends with all of them and that's really tough," he went on.
Making it a "tough decision" is the fact AMC owns studios there. "That's where they are and that's where they have to be," he explained.
Supporting a decision to pull production out of the state, Payne added, "I think the right thing is to look after people and women and women's rights with their own bodies and I think it's tough if you put people in a position where their health is at risk because they can't get access to medical procedures that you need."
In a statement earlier this week, AMC said they "will reevaluate our activity in Georgia" if the "highly restrictive legislation" goes into effect.
"Similar bills – some even more restrictive – have passed in multiple states and have been challenged," the network added. "This is likely to be a long and complicated fight and we are watching it all very closely."