The actor was just 11 when the ABC sitcom started ... but look at him now!
Little Luke Dunphy is all grown up.
Nolan Gould was just a precocious child when he debuted on "Modern Family" at the age of 11 back in 2009, but 10 years later, he's breaking out of the child star mold.
Now 20, Gould shows off his impressive physique in the new issue of C'est Prune magazine, in a photoshoot done by photographer Mike Ruiz. The actor gets sweaty and shirtless in the spread, while he opens up about growing up in front of the show's massive audience in the accompanying interview.
"I think it goes without saying that it's pretty crazy having spent ten, coming up on eleven, years on a TV show," he told the mag. "That's almost half my life. It's been such a big part of my life for the last decade that it's going to be very strange moving on. I'm not sure what to compare it to for someone that hasn't been a part of it. Maybe it's similar to finally finishing school after years of studying and hard work. I'll be sad to leave it behind but I'm looking forward to the future."
The Emmy-winning ABC sitcom was renewed for an eleventh and final season back in February. While they won't be seeing each other on set regularly going forward, Gould said he'll always consider his "Modern Family" family, well, family.
"I know they're always there when I need them," he explained. "I call Ariel when I need girl help, share nerdy stuff with Julie, and reach out to Ty for advice in anything outdoors related. I know we'll definitely all be close for life."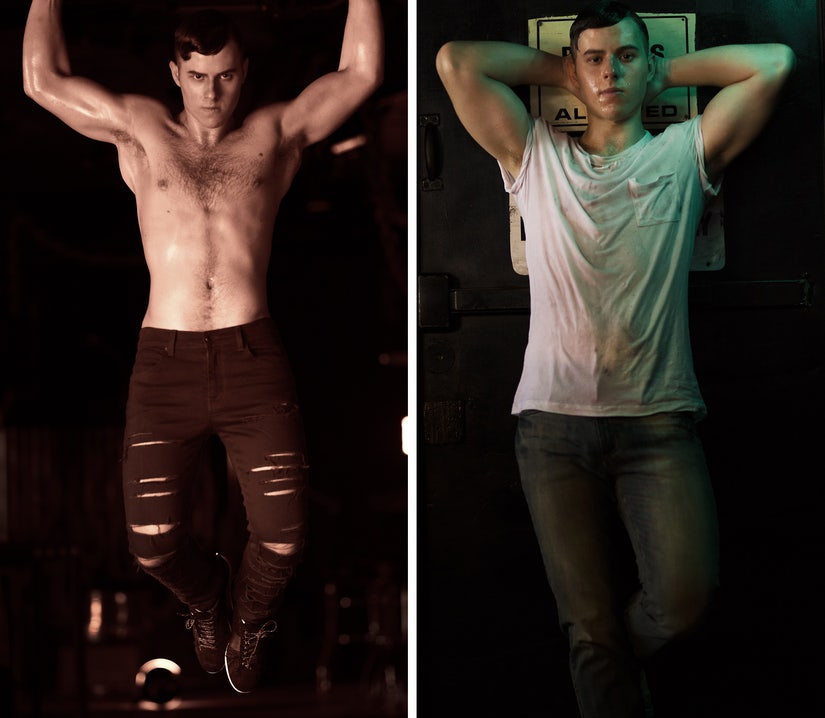 Mike Ruiz
With the series finally coming to its end, Gould -- a member of Mensa -- will have time to explore other options more than he has in the past.
"The show keeps me busy for most of the year so it's difficult to work on other projects," he told the publication. "Although I did shoot a movie last Summer called 'Yes' that will be premiering at Dances with Films this June. It will hopefully be released in a few theaters across the country so stay tuned."
Nolan Gould poses for C'est Prune magazine at the Eagle LA. Photos shot by Mike Ruiz, Editor in Chief/Wardrobe stylist: Michael St. Michael, Editorial Director: Andrea Allison, Entertainment Editor/Interview: Dylan Rubinstein, Hair: Eric Allen, Produced by: Plutus Mass Media LLC.