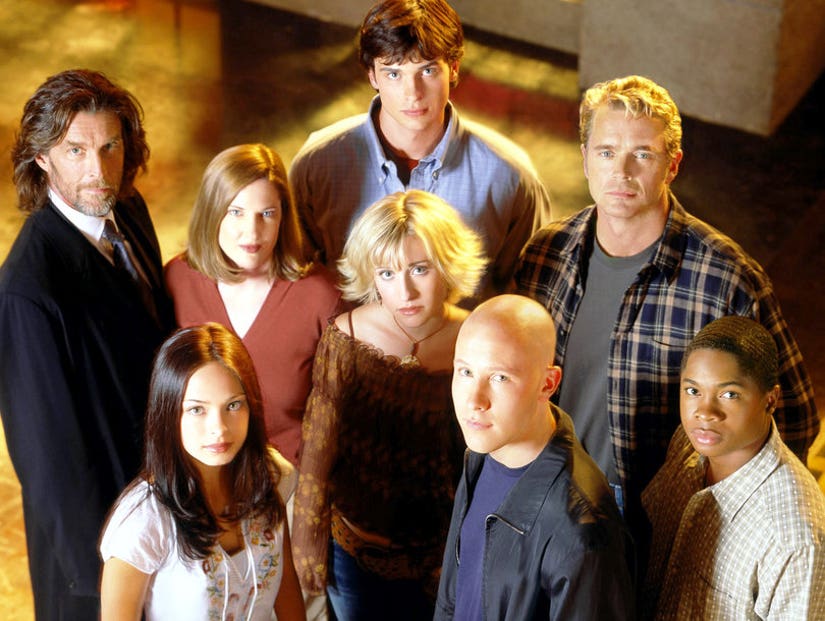 Everett Collection
"We both think it's tragic what happened, if that's what happened," says Rosenbaum.
They were all costars for years on "Smallville," but Tom Welling and Michael Rosenbaum spent just 126 seconds discussing Alison Mack and her connection to the Nxivm sex cult when the subject came up on a new podcast.
The two briefly discussed Mack during an hour-long episode of Rosenbaum's Inside Of Me, with Welling making his first comments on the issue.
As part of a plea agreement, Mack pleaded guilty to racketeering charges back in April, though she was initially facing charges of wire fraud conspiracy, forced labor and sex trafficking. The group's leader, Keith Raniere, was convicted of seven felonies -- including sex trafficking, child sexual exploitation and forced labor conspiracy -- this week.
Waiting for your permission to load the Instagram Media.
According to Rosenbaum, whenever the actors make convention appearances, the fans are told "don't say anything about it," adding that neither he or Welling have spoken much about Mack since her arrest.
"Well it's easy for me," said Welling. "I didn't know anything about it. So, there you go. I was very surprised to read anything about it. It sounds very bizarre. Allison was always a nice person around me."
He added, "It's also funny that people would think we know, or that we would have some like, really like perspective on it." Welling went on to repeatedly say he "didn't know" what was happening.
For Rosenbaum, he said it was hard to wrap his head around.
"I always say this, if somebody said, 'Hey your brother killed someone?' 'No, it's impossible. You don't know my brother,'" he said. "Now, Allison and I were never really tight on the show like you and I were. I didn't really know where she went off and did her own thing. But like if somebody said, 'Oh, Allison Mack killed [somebody],' I would go, 'No, that's impossible.'"
He added that he feels "sort of in the middle," torn between "always [having] love for Allison" and the details that keep coming out about the case. "I don't know what to say or what to… other than if it's true, it's a tragedy," Rosenbaum continued.
The actor added he knew Mack was "part of like a self-help thing" back in the day and she did ask him to go with her, but didn't believe it was the same organization. At the time, he didn't go, saying "it's just not for me."
"Ultimately, we both think it's tragic what happened if that's what happened," he added. "We're all figuring out what the deal is."
Mack was reportedly introduced to NXIVM in 2006 by her "Smallville" costar Kristin Kreuk, according to The New York Post, but Kreuk left before the branding began. She has not been charged with anything.
Kreuk admitted to her involvement in the group, but insisted she was never part of its "inner circle" and did not recruit women as "sex slaves." She added that she never witnessed any "illegal or nefarious activity."
Mack's sentencing will take place in September.