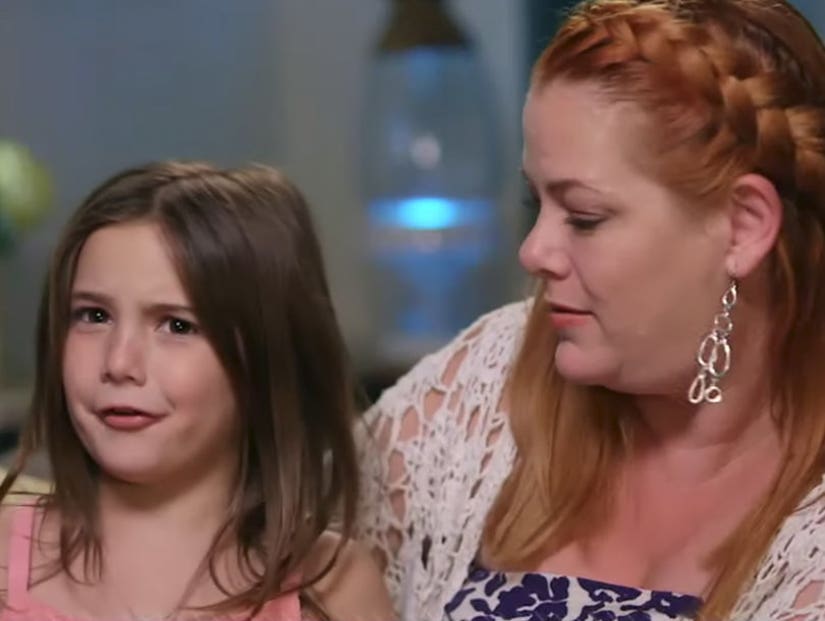 GMA
"I'm just seven years old. Please don't bully my family. Or me."
Seven year-old Lexi Rabe has opened up about the incident that left her begging people on Instagram not to bully her or her family.
The young actress, who played Tony Stark's daughter Morgan in "Avengers: Endgame", said a fan recognized her at an LA mall but got angry they didn't get to speak to her, and then bashed the family on social media.
"So somebody recognized me, and I was just like playing with my brother," she told GMA, "and they said you need to train your girl how to (act in public)."
Her mom Jessica continued: "Online we got a message that she was acting out in public. Meanwhile we were trying to get stuff ready for a premiere we were going to, and we were tired and we were sick ... I guess this woman was upset that she didn't get to come up to us and talk to us, because we were tired and we weren't in a great mood. If she would have come up to us, we would have said, 'Hello.' But she didn't."
"I don't know why you need to get mad at us because we're not available. You know we're normal people, we have busy lives like everybody else."
While her daughter is new to the fame game, her mom has already figured out that "People pick on famous people and they don't think that they are real people."
"You expect me to be a robot?" Lexi asked. "Because I'm not a robot, I'm not all fancy at all... I'm just a normal kid!"
Her mom also revealed the youngster has been bullied in school too, where she is picked on and called names.
"We're trying to stop it," Lexi said. "It really hurts your heart."
On Sunday Lexi's mom posted a video appeal from her young daughter, who asked people not to bully her, or her family.
"I'm only seven years old. I'm upset sometimes, so my mom and dad give me tons of talking-tos and time outs, believe me," the girl assured.
"If I go anywhere and I'm acting a little silly or messed up or anything like that... I'm just seven years old. Please don't bully my family. Or me," she asked signing off "Bye, love you 3,000."
While she never shared the original bullying post, her mom appeared to be responding to the suggestion she doesn't discipline an unruly Lexi.
Waiting for your permission to load the Instagram Media.
"I hate that we even have to post this. But yet again Lexi's getting bullied. And this kind of thing makes it celebrities never want to leave the house never want to meet people. Please keep your opinions to yourself so Lexi can grow up in the free world. She's a normal human being and she's a child," she wrote.
Confirming what her daughter said, she insisted she did give Lexi time outs and talkings to, but not in public.
"Sometimes were rushing from place to place stressed like everyone else to get to set on time or work or whatever and we seem a little grumpy. I'm sorry if you see us this way but that's life! If you ask us for an autograph we always almost say yes."
She said that if kids are afraid to be themselves in public, that means their mothers and fathers are over-parenting them
"We give our children plenty of rules and boundaries But then give them the freedoms to mess up and learn from their own mistakes," she insisted. "They would not be on set an on movies if they weren't well behaved. Trust me they have no desire to hire kids like that."
"So if you see us in public and think you have the right to judge. Wait. Number one until you have children of your own, and Number two realize that we're not perfect and we're not claiming to be!"
Waiting for your permission to load the Instagram Media.