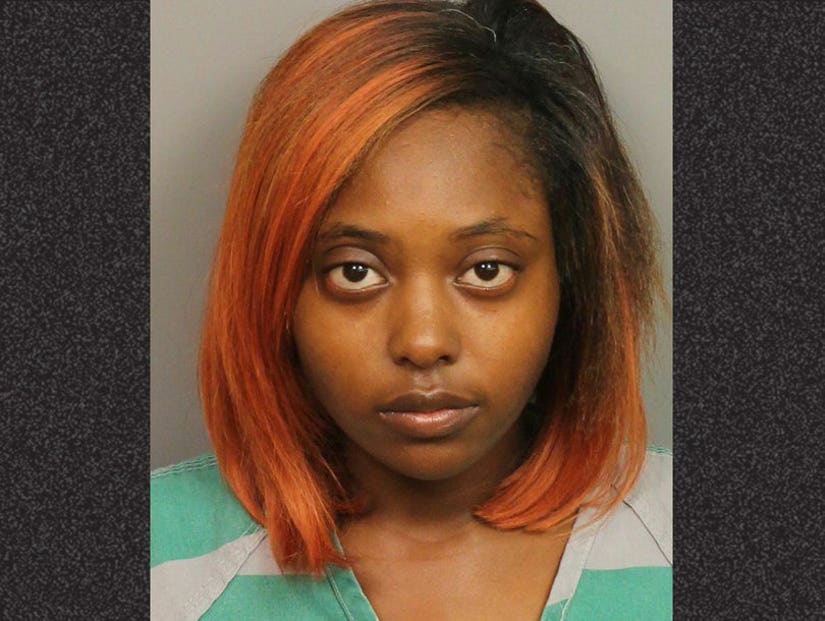 AP
Police refused to call the mother a shooting victim, because she started the fight.
An Alabama woman has been charged with the manslaughter of her own unborn baby after getting shot while pregnant.
Marshae Jones, 27, was five months pregnant when she was shot in the stomach during a fight with another woman; she survived, but the child did not.
Authorities claim that because Jones started the fight, she is responsible for the death. The alleged shooter Ebony Jemison had faced manslaughter charges, but they were dropped.
"The investigation showed that the only true victim in this was the unborn baby," Pleasant Grove police Lt. Danny Reid told AL.com. "It was the mother of the child who initiated and continued the fight which resulted in the death of her own unborn baby."
He said the unborn baby girl "had no choice in being brought unnecessarily into a fight where she was relying on her mother for protection," adding the fetus was "dependent on its mother to try to keep it from harm, and she shouldn't seek out unnecessary physical altercations."
The fight occurred in December outside a Dollar Store near Birmingham, and was over the baby's father, police said.
A grand jury decided not to indict Jemison, after police concluded she was defending herself.
Alabama is already in the spotlight over its decision to pass strict new abortion laws. The Yellowhammer Fund, which assists women seeking abortions in the state, issued a statement damning the case.
"The state of Alabama has proven yet again that the moment a person becomes pregnant their sole responsibility is to produce a live, healthy baby and that it considers any action a pregnant person takes that might impede in that live birth to be a criminal act," Executive Director Amanda Reyes said.
"Today, Marshae Jones is being charged with manslaughter for being pregnant and getting shot while engaging in an altercation with a person who had a gun. Tomorrow, it will be another black woman, maybe for having a drink while pregnant. And after that, another, for not obtaining adequate prenatal care."
The group vowed to help Jones with her legal fight. The district attorney said it had not yet decided if it will prosecute, reduce it to a lesser charge, or drop the case.
If found guilty of manslaughter, Jones could face up to 20 years in prison.