The 26-year-old singer also spoke about her "all-consuming" grief over Mac Miller's death.
Ariana Grande's latest album "Thank U, Next" may be a chart-topper, but the pop star says she doesn't remember recording it.
In a wide-ranging interview with Vogue for their August cover story, the "7 Rings" singer recalled being intoxicated and depressed when creating "Thank U, Next" as it was in the months that followed the death of her ex-boyfriend, rapper Mac Miller, who passed away last September due to an accidental overdose.
"If I'm completely honest, I don't remember those months of my life because I was (a) so drunk and (b) so sad," she said of recording the album. "I don't really remember how it started or how it finished, or how all of a sudden there were 10 songs on the board. I think that this is the first album and also the first year of my life where I'm realizing that I can no longer put off spending time with myself, just as me."
"I've been boo'd up my entire adult life," she added. "I've always had someone to say goodnight to. So 'Thank U, Next' was this moment of self-realization. It was this scary moment of 'Wow, you have to face all this stuff now. No more distractions. You have to heal all this shit.'"
When asked whether it's "fair" to call "Thank U, Next" a response to Miller's death, Grande began to tear up, "It's just hard to hear it so plainly put."
The "Dangerous Woman" singer and rapper dated from 2016 to early 2018. If you recall, Grande went on to date and later became engaged to Pete Davidson. However, the couple split last October, a little over a month after Miller's tragic death.
"It's pretty all-consuming," she told the publication about her grief over Miller. "By no means was what we had perfect, but, like, f--k. He was the best person ever, and he didn't deserve the demons he had. I was the glue for such a long time, and I found myself becoming . . . less and less sticky. The pieces just started to float away."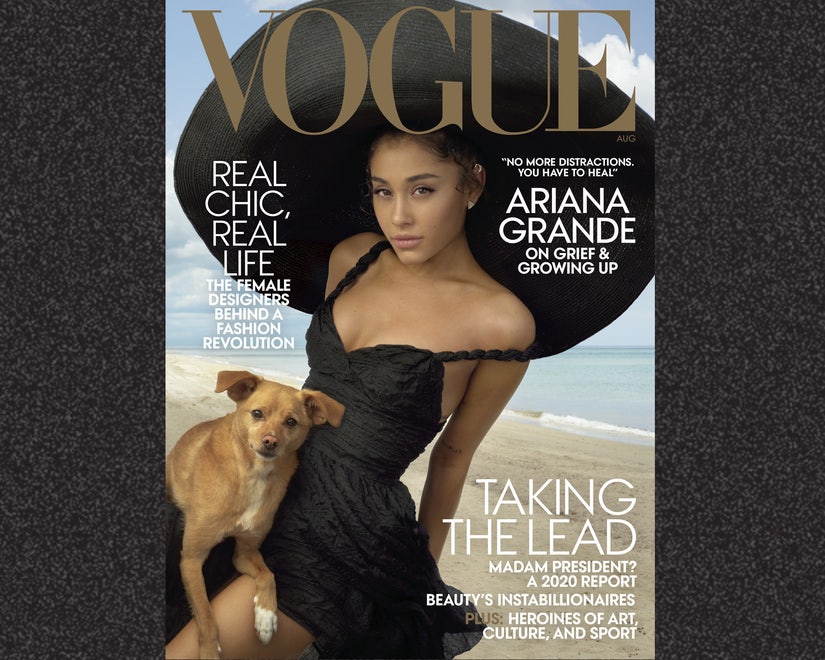 Annie Leibovitz/Vogue
Grande, who headlined Coachella 2019, cried during the Vogue interview when she said performing at the festival made her think of Miller.
"The first time I went [to Coachella] was to see Malcolm perform, and it was such an incredible experience," she said. "I went the second year as well, and I associate...heavily...it was just kind of a mindf--k, processing how much has happened in such a brief period."
The singer also spoke about her "widely admired clapback" back in May 2018 when she responded to one of Miller's fan who claimed his arrest for drunk driving at the time was due to his breakup with Grande. The "Scream Queens" star hit back: "shaming and blaming a woman for a man's inability to keep his shit together is a very major problem. let's please stop doing that."
"People don't see any of the real stuff that happens, so they are loud about what they think happened," Grande told the publication about the reasoning behind the tweet. "They didn't see the years of work and fighting and trying, or the love and exhaustion. That tweet came from a place of complete defeat, and you have no idea how many times I warned him that that would happen and fought that fight, for how many years of our friendship, of our relationship. You have no idea so you're not allowed to pull that card, because you don't f--king know. That's where that came from."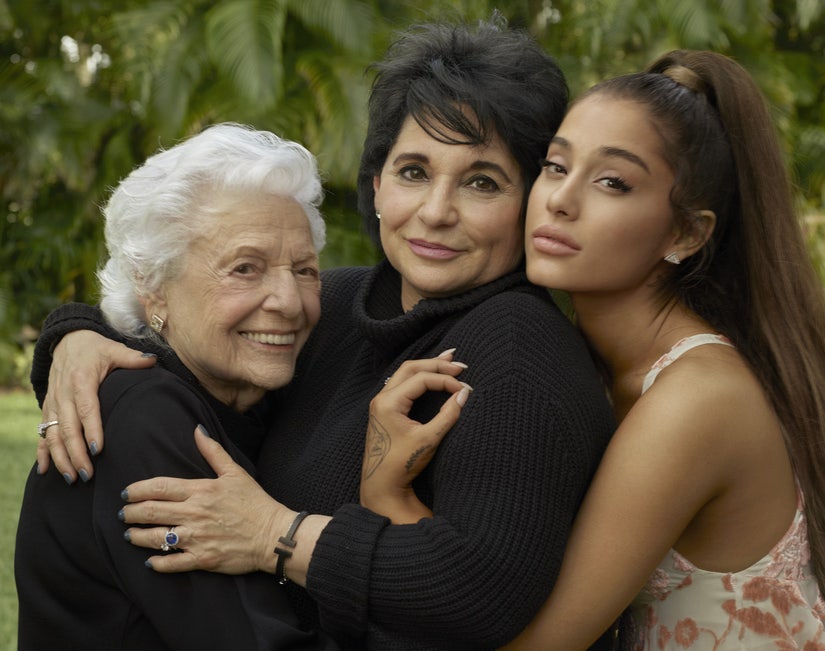 Annie Leibovitz/Vogue
Grande recalled moving on with Davidson after her breakup from Miller.
"My friends were like, 'Come! We're gonna have a fun summer,'" she said. "And then I met Pete, and it was an amazing distraction. It was frivolous and fun and insane and highly unrealistic, and I loved him, and I didn't know him. I'm like an infant when it comes to real life and this old soul, been-around-the-block-a-million-times artist. I still don't trust myself with the life stuff."
Despite all of the grief, breakups and sadness, Grande's professional career is on fire. The "No Tears Left to Cry" singer won her first Grammy Award for Best Pop Album for "Sweetener" back in February, is on a rocking world tour and is currently writing and producing the "Charlie's Angels" soundtrack.
"I have this idea of what I'd like to be," Grande said. "I can see this stronger, amazing, fearless version of myself that one day I hope to evolve into. Sometimes I try to be that for my fans before I actually am that myself. I think I've been avoiding putting in the work. You know how that gets: You push your therapist away at some point, but then you have to get back to it...Do you know a good therapist?"