"I haven't had that many, but there has been a variety pack," the singer said.
In Cosmopolitan's August cover story, which debuted online Tuesday, the R&B/pop legend revealed she can count on one hand the number of sexual partners she's had in her 49 years on Earth.
"I haven't had that many, but there has been a variety pack," the singer said of her apparent preference for younger men. "I've only been with five people in my life, so I'm kind of a prude, honestly, compared to most others in the field."
Mimi is currently dating her former backup dancer, Bryan Tanaka. She was married to the father of her twins, Nick Cannon, 38, from 2008 to 2016, and spent the better part of the '90s married to then-Sony Music mogul Tommy Mottola.
Tommy, however, was significantly older than Mariah.
"You might want to picture a child bride," she said of her first marriage. "There was a conscious effort to keep me as this all-American, whatever that means, girl. It was very controlled. There was no ­freedom for me as a human being. It was almost like being a prisoner." Tommy has since called the relationship "wrong and inappropriate."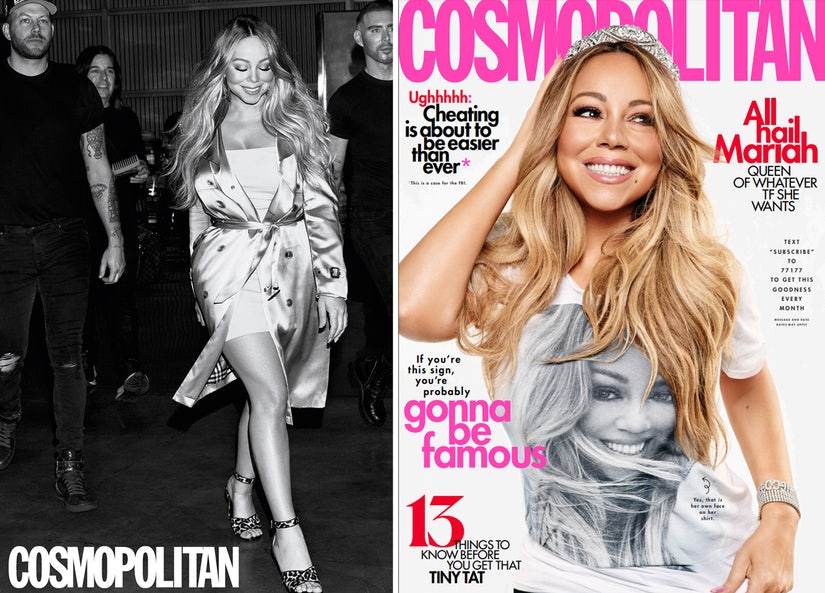 Jason Kim for Cosmopolitan
Mariah's not-so-subtle shade-throwing has been the inspiration for viral memes since viral memes became a thing, and she did not let up during her sit-down with Cosmo.
On today's version of the pop star and his/her new-age method of achieving fame (via the internet), Mariah said, "They have no idea what I went through as a child to even get to be an 18-year-old girl with a record deal. This was before you could just go on YouTube and sing."
"A lot of artists say they write, but they don't really write," she added. "No offense to anybody. That's just what I've seen."
The singer also meant "no offense" when she took aim at the girls who "are just nude in front of everybody."
Of music videos today, she said, "They don't do $2 million videos anymore. Anybody can make a video now."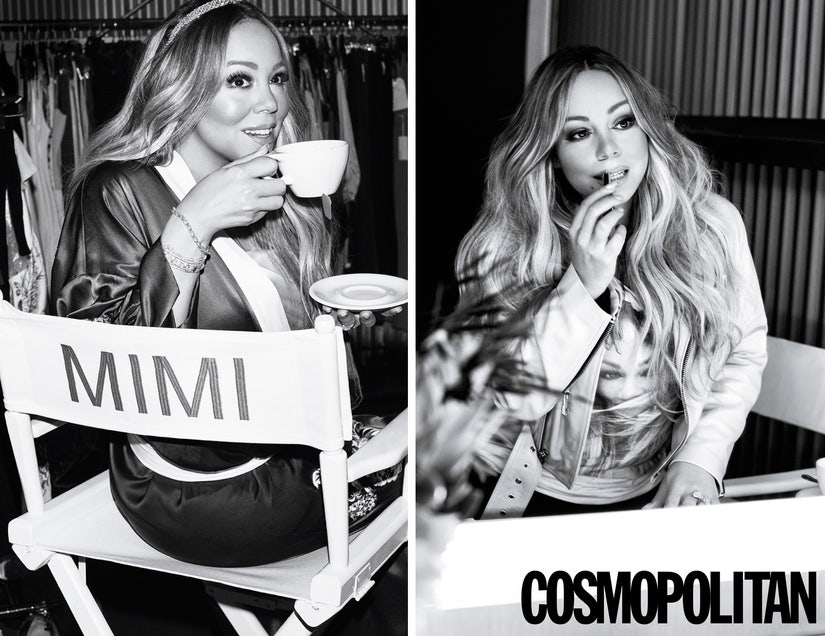 Jason Kim for Cosmopolitan
Mariah -- who's African, Venezuelan and Irish -- grew up on Long Island. Her parents were divorced and her family faced financial struggles, all of which contributed to how she decided to raise her mixed children, Moroccan and Monroe, who are now 8.
At the time, she explains, "people didn't understand who I was, what I was, my ethnicity, the fact that we didn't have money."
"As a kid, I always hoped for great Christmases, and we didn't have them," she recalled. "My brother and sister would come back to wherever I was with my mom, and they'd be fighting and ruining the holiday. I would still be like, 'You know what? I just want to have the best time.'"
Her wish eventually came true, as this year marks the 25th anniversary of "All I Want for Christmas Is You," the most popular holiday song in modern history, which is estimated to have earned the singer more than $60 million.
Now, she makes sure her kids have only the most positive memories of the holiday. "We do everything that I always wanted to do as a kid," she said.
Of her now-­infamous 2016 New Year's Eve performance -- during which her earpiece malfunctioned and she refused to sing along with the backup track -- Mimi said, "If people think that's the worst thing that's ever happened to me, then first of all, they haven't studied my career well enough. After what I've been through, who really gives a shit if my monitor broke, fell off, came out of my ears because the stupid robe was too loose? These things happen and it's over."
"My true fans stick with me," she added, "and the rest of the people will get over it."
To read Mariah's full Cosmo profile, click here.