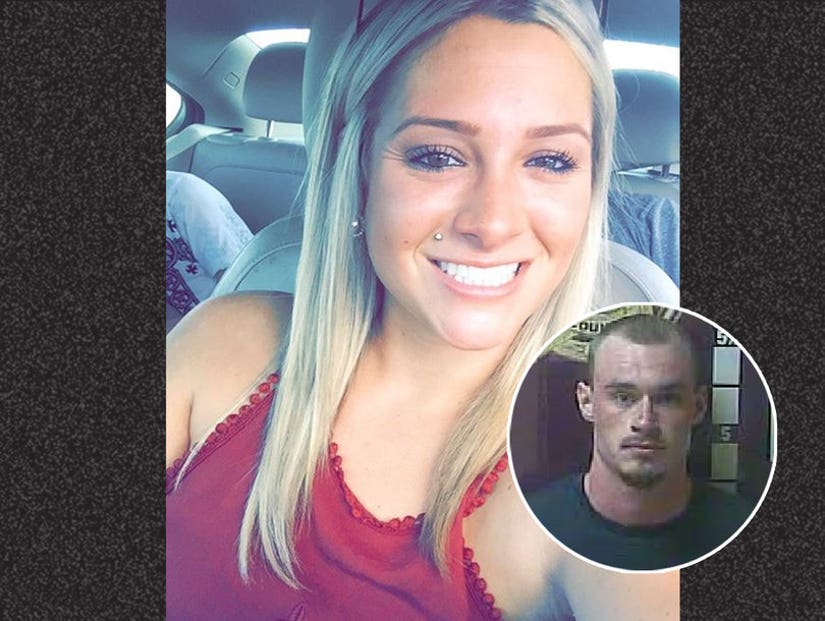 Facebook / Madison County Detention Center
"She had been folded in half," the detective said in court on Monday.
The body of missing Kentucky woman, Savannah Spurlock, was found "folded in half" in trash bags and buried in a shallow grave, police have revealed.
In a court hearing Monday, Kentucky State Police Detective Tyler Chamings described how the 23-year-old mother of four's remains had been found in a 'clandestine grave' on July 10 -- six months after she went missing.
According to the detective, they found her body "in multiple black trash bags, was unclothed and her feet were bound with tape." "She had been folded in half," the detective said, according to reports from multiple news outlets.
The details emerged in a preliminary hearing for suspect David Sparks, 23, who has been charged with abuse of a corpse and tampering with evidence. Spurlock's body had been discovered on a property owned by Sparks' family.
Investigators found the body at the Kentucky property, which they had searched six months ago, when the mother-of-four first disappeared.
They returned to the house after a tip-off phone call from a man who reported a foul odor coming from the property.
Sparks, who was previously named as a person of interest, and who lives at the home with his parents, was arrested.
After digging up the body, police also found other physical evidence linking the two: "These items were last known to be in the control of only two individuals, the missing person, and the above," Sparks' citation said, per WKYT.
Spurlock, who was 23 at the time of her disappearance, was last seen on January 4, just days after giving birth to twins. She is also mom to a two and four year old.
On the night she went missing, video surveillance showed her leaving a Lexington bar with three men, whom police believe she did not previously know, but who knew each other.
She drove with them to a rural home 40 miles away, investigators say, FaceTiming her mother en route to let her know she would come home later that morning. She never did.
All three were questioned by police but no arrests were made. Police never revealed the identity of the three men, nor would they confirm if Sparks was one of them.
Police had searched the house and the surrounding areas for weeks after the disappearance, but never found any solid leads.
The state medical examiner's office is currently performing an autopsy. The body was too badly decomposed to immediately identify when first recovered.