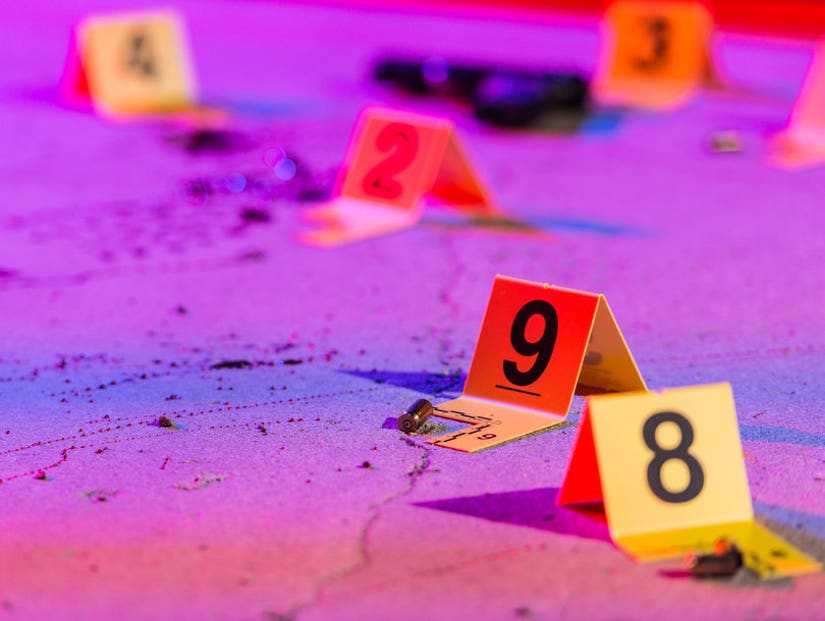 Getty (Stock Image)
Deputies approached the home to break the tragic news, but made another grim discovery.
Five people have been found shot dead in an apparent murder-suicide in Wisconsin.
Police were called to a residence in Lake Hallie after multiple reports of gunfire at 10.30PM on Sunday night, and discovered the bodies of a man and woman. Two other adults had suffered gun shot injuries but survived, and were taken to hospital.
But when Chippewa County Deputies went to the home of one of the deceased's relatives in the town of Lafayette at 2.30AM Monday to break the tragic news, they made another grim discovery: the bodies of three more people — a man, a woman, and a juvenile male.
Sheriff James Kowalczyk said they believe the same gunman was suspected in both shootings, and that the shooter is among the dead, WQOW reported.
Police advised residents there was no further threat to the public.
Early news reports claimed just two people had been injured in the shooting before the grim body count began to emerge.
"I just heard rapid boom-boom-boom-boom... we didn't know what it was, we thought it was just some really loud fireworks," one neighbor told WEAU News