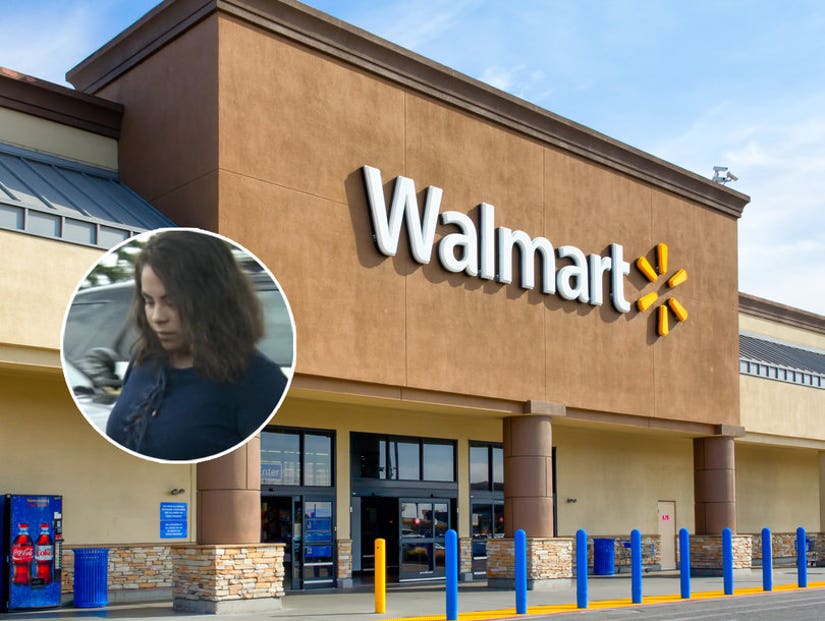 Getty (Stock) / Twitter
"She's embarrassed. She's a young woman that made a mistake," her lawyer said.
Ice-cream lickers and tea-spitters step aside -- there's a new queen of gross food tampering.
A woman who was accused of peeing on potatoes last week at a Pennsylvania Walmart has turned herself in.
After releasing CCTV images of the culprit in an effort to track her down, West Mifflin police said Grace Brown arrived at the station with her attorney on Tuesday and "identified herself as the person urinating on the potatoes."
On July 25, officers responded to a call by a store employee who had noticed a pool of urine in the produce area near the spuds. After cycling back through camera footage, he spotted a female "urinating in the potato bins" at 10:10PM the night before.
The 20-year-old was charged with Criminal Mischief, Open Lewdness, Disorderly Conduct and Public Drunkenness, per District Attorney recommendations. They did not however list tampering with a consumer product, which is a second degree felony.
"Clearly, she doesn't want to see herself portrayed in that light," her attorney Casey White told Pittsburgh's Action News 4. "She's a young lady that has a full-time job. She's a high school graduate. She's working to make her life better."
"She's embarrassed. She's a young woman that made a mistake, but she's going to address whatever issues she may or may not have. She's going to move forward."
Walmart said in a statement: "The safety of our customers is a top priority for us. This type of obscene conduct is outrageous, and we immediately disposed of the affected products and sanitized the area to ensure its cleanliness and safety for our customers."
The incident is just the latest in a recent and alarming apparent trend of people contaminating store produce.
Last month Texas police hunted for a woman who was seen in a viral video licking a tub of Blue Bell ice cream before replacing the lid and putting it back in a store freezer. When they finally tracked her down, they refused to release her name after discovering she was a minor.
Two weeks later a 15-year-old boy was arrested after he spat in a bottle of Arizona Iced Tea in an Albertsons in Texas and put it back on the shelf.