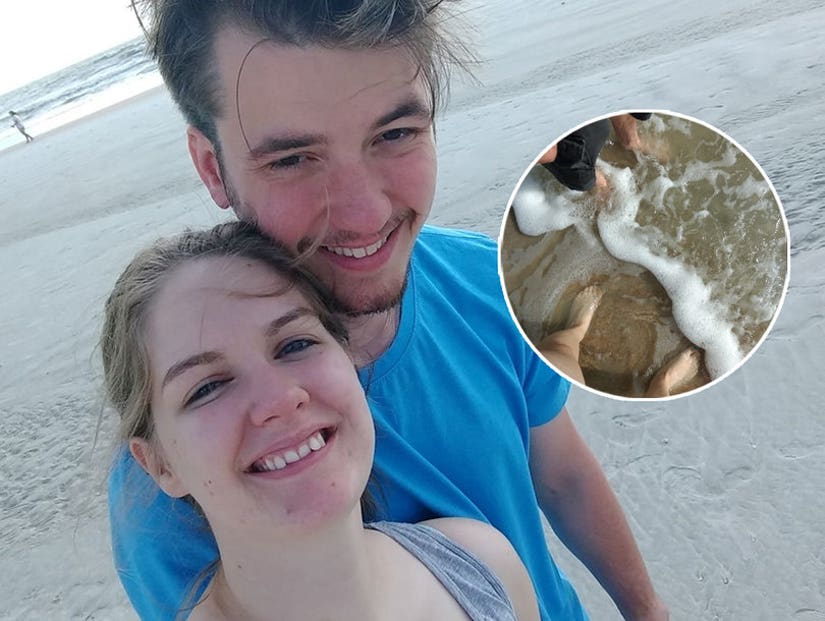 Facebook
"Never did I think at 22 would I be a wife and then a widow so quickly."
A honeymooner has drowned in front of his new bride swimming in the ocean for the very first time.
Iowa newlyweds Dalton Cottrell and Cheyenne Hedrick were visiting Florida on Tuesday and decided to take a dip near Crescent Beach, when tragedy struck.
The 22-year-year old got caught in a riptide and was dragged almost 100 yards from shoe, and began to panic, police said.
"Cheyenne advised this was Dalton's 1st time ever in the ocean and started to freak out," St. John's County Sheriffs reported, per NBC-2.
She told deputies that her husband began to struggle and when she tried to help, he tried to pull her under. Then he disappeared under the surface for more than a minute.
A lifeguard and nearby paddleboarder swam out to try and save the couple; they managed to get Dalton onto the paddleboard and back to shore.
They attempted CPR on the beach, but he went into cardiac arrest. He was rushed to Flagler Hospital, but was pronounced dead.
"3 days of wedded bliss turned into a nightmare very quickly for the Cottrell family as well as mine own," Cheyenne wrote in a tragic Facebook post.
"Yesterday afternoon while at the beach the Lord decided to call my husband Dalton to come home to Him. There is so much fear and uncertainty coursing through myself."
"Never did I think at 22 would I be a wife and then a widow so quickly," she added. "I love you so much Dalton Cottrell."
Cottrell was studying to become a pastor at Faith Baptist Bible College and Theological Seminary in Iowa, where he met his wife.
Rip currents are unseen fast moving narrow channels of water, that are virtually impossible to swim against; being an inexperienced swimmer, Dalton was likely unaware the recommended procedure is to swim parallel to the shore until you can bypass it at an angle.