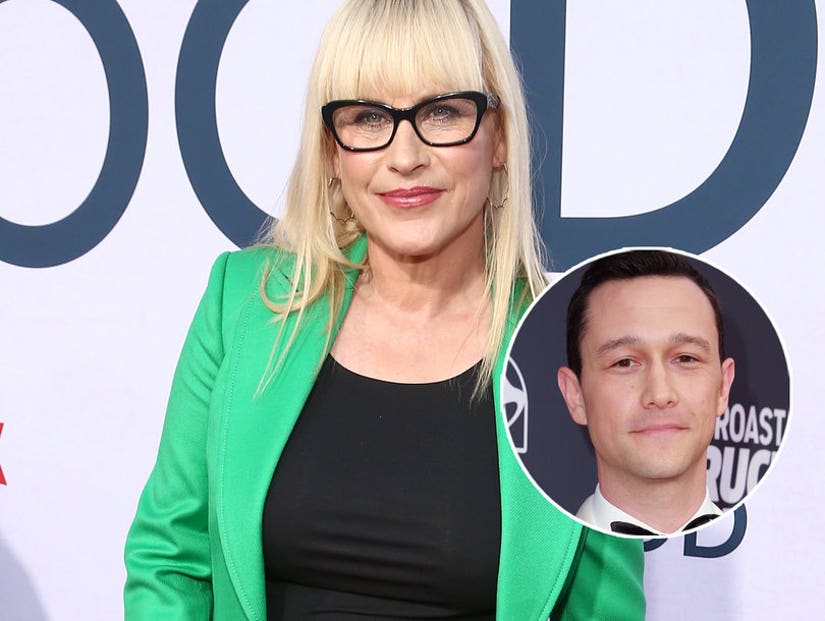 Getty
"I was nervous," exclaimed the actress.
"We had to have this kiss, and his mom was like, 'This is his first kiss, he's nervous.' I was like, 'I'm nervous! You think he's nervous?!'" she exclaimed. "So I went up to him and was like, 'Hey, this is just pretend, this isn't really your first kiss either, like, you really get to have your own first real kiss. He was like, 'It's fine, don't worry.'"
In the film, Arquette and Tate Donovan played a pair of married thieves who hide out in the latter's religious community following a heist. After her husband's death, Arquette's character enters into a levirate marriage with his much younger brother, per community customs.
"So I end up marrying a very young Joey Gordon-Levitt," explained Arquette.
As for the kiss, the actress made it clear there was nothing passionate about it.
"I do want to say about that kiss with Joey was very [Arquette demonstrated a quick peck] that kind of kiss," she explained. "I just want to clarify."
While both actors have since moved on to have phenomenal careers in front of the camera, Arquette also opened up about stepping behind the camera for her first feature length directorial debut. She jokingly told Corden she planned on being, "a yelling, screaming, tyrannical" director. "Very mean," she added, before saying, "I'm just kidding."
The star has already directed for the small screen, being at the helm for two episodes in 2009 for her former show "Medium."