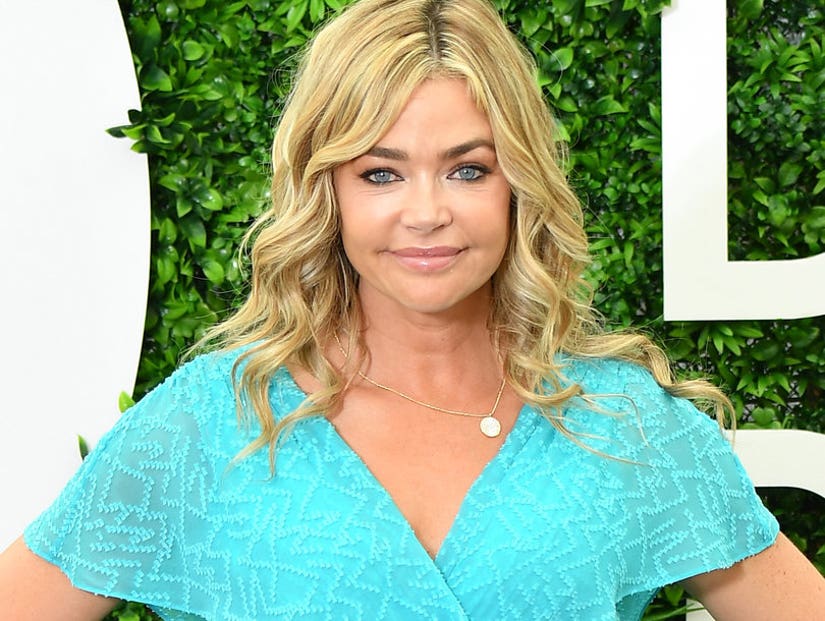 Getty
"It was something I ignored until pointed out."
Denise Richards has thanked eagle-eyed fans for alerting her to a potential medical condition.
After appearing on "The Real Housewives of Beverly Hills" reunion show, the 48-year-old reality star was inundated with messages of concern from viewers, urging her to seek medical attention for a visible abnormality in her neck.
On Sunday, Richards took to Instagram where she shared the news and updated fans on her current health status. "A few of you pointed out after the #RHOBH reunion that my thyroid was enlarged," she shared. "You were right, it was something I ignored until pointed out."
Taking swift action, the mom-of-three switched to a gluten-free diet. While the dietary remedy has not been substantiated by extensive medical testing it is a popular recommendation shared across online forums for people suffering from similar conditions. The star said it has made a massive difference. "It's amazing to me in a short time eliminating gluten from my diet how much my thyroid has changed," she revealed. "I had no idea how much our diet really can affect our body and for me how toxic gluten really is…I thank all of you who sent me messages."
Waiting for your permission to load the Instagram Media.
The standard medical term for an enlarged thyroid is called a goiter, which according to the American Thyroid Association isn't necessarily a life threatening diagnosis.
While it is unknown if Richards was diagnosed with an illness, goiters can in certain cases be the indication of more serious ailments. "Flip Or Flop" host Tarek El Moussa saw a doctor in 2013 after a nurse wrote in to the show about her concerns surrounding his enlarged thyroid. It resulted in a stage 3 thyroid cancer diagnosis that may have come too late had it not been for the viewer's eagle eye.
"If she didn't send that email, there's a chance I wouldn't be doing this interview right now," he revealed to People in June as part of a digital series released ahead of the premiere of Ann Curry's new weekly live broadcast "Chasing the Cure," premiering August 8 on TBS and TNT. "If she didn't send that email, maybe there are other people out there that never would have found out they had cancer because I didn't have my story."