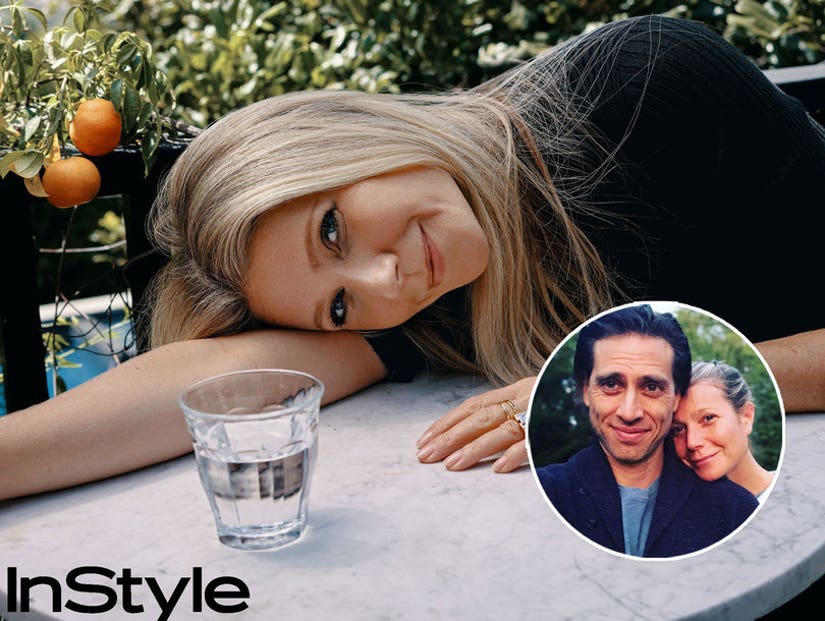 Paul McLean for InStyle/Instagram
"We took a year to let everybody [in the family] take it in and let the dust settle."
In a new interview with InStyle, the Goop founder opened up about why they held off on moving in together after saying, "I do."
"We took a year to let everybody [in the family] take it in and let the dust settle," she shared in the InStyle 25th anniversary issue. "And now we're moving in together this month."
The pair who began dating in 2014, and married last September, kicked off their marriage with a twist. Instead of aligning with traditional living expectations after walking down the aisle, Falchuk spent four nights a week with Gwyneth and three nights at his own home. Gwyneth first opened up about the unconventional living arrangement in June during an interview with the U.K's Sunday Times.
"All my married friends say that the way we live sounds ideal," she told the Times, "And we shouldn't change a thing."
However, things have changed for the 46-year-old Oscar winner who is smitten and not interested in having three nights a week off from her marriage. "Married life has been really good," she spilled to InStyle. "I adore my husband. He's brilliant and deeply kind. I feel like he's a real equal too. And he pushes me in the best ways. I really like being married. It's fun."
The two met in 2014 on the set of "Glee," which Falchuk was a co-creator. Their professional relationship soon turned romantic, with news of their new status breaking mere months after Gwyneth and Coldplay singer, Chris Martin, famously announced they were "consciously uncoupling" after ten years of marriage and two children, Apple, 15, and Moses, 13.
Now, in her 40s, Gwyneth doesn't let other people's opinions affect how she decides to lead her life. Embracing her age, she told InStyle, "Forty is amazing. I mean, every year since, I've felt much closer to myself," she said.
"At this stage I've realized the secret to wellness is a little bit of everything," she continued. "It's sleep. It's hydration. It's nutrition and exercise. It's not being toxic. It's watching your tongue. It's being around people who love you and who are honest with you."