"The whole thing was very overwhelming," the rapper recalled.
Iggy Azalea is opening up about the self-discovery and growth she went through to make her big comeback.
In an interview with Cosmopolitan for their September cover story, the rapper, 29, revealed she attended a mental health retreat two years ago after being encouraged by her management team. Although she resisted at first, Iggy eventually agreed.
"They just didn't want me to f--k up my own life, basically," she said. "I just couldn't get out of functioning at this insanity level. Where you're like, 'Whoa, hold on, don't operate the vehicle.'"
At the facility, Iggy spoke with a therapist to "unpack everything" from why she felt out of control as a child to resisting criticism as an adult. This criticism, the "Fancy" rapper said, specifically referred to "not being able to separate well-intended criticism from trolling."
Looking back at her chaotic ascent to fame, Iggy said, "The whole thing was very overwhelming...you're suddenly mega f--king famous within a few months."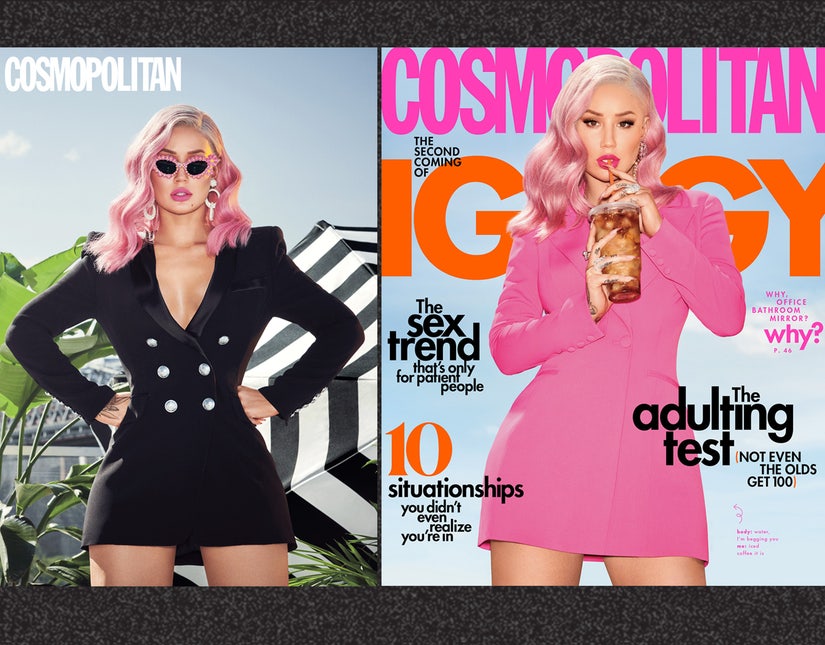 Eric Ray Davidson/Cosmopolitan
If you recall, five years ago, the Australian native was at the top of her game. She had a Grammy-nominated song ("Fancy"), was in a high-profile relationship with an NBA player (Nick Young), and starred in one of the year's most-watched music videos.
But then, Iggy lost at the Grammys, her engagement to Young ended in a cheating scandal and a "rescheduled" tour was eventually canceled. And who could forget those nasty Twitter feuds Iggy got into with everyone from Azealia Banks to Papa John's?
However, Iggy has a new album -- "The Big Defense," which was released last month -- and is ready for her big comeback. But don't expect Iggy to change who she is.
"You get as many shots as you are able to persevere for in life, no matter what you do," she said. "You get as many chances as you're willing to sit there and f--king really fight for it tooth and nail. And I'm not going to stop fighting for a second chance until somebody f--king gives me one, and then I'm not going to f--k it up."
"I'm still going to make the same type of music and still be ridiculous and larger than life," Iggy added. "I can't be that f--king sorry about it."