She reveals the one thing he did on the show she was "not cool with," before getting sweet revenge.
Currently in a test run while "The Wendy Williams Show" is on hiatus, the actor's trial has included him sharing personal anecdotes about his family ... and they aren't all necessarily thrilled about what he's put out into the world.
After stepping onto the stage on Thursday, Romijn praised her husband for his job hosting so far. "I'm so proud to be here in your first week, you are killing it. It's surreal," she told him, saying he stepped into the role "flawlessly."
But the tide turned when he asked how she felt about some of the stories he's told about her so far.
"There was one video you aired that I was not cool with," she said, before O'Connell only made it worse by airing it once again. The clip in question showed Rebecca snoring away as she slept. "It's so vulnerable," she said, "you're so vulnerable when you're sleeping, you're in the most vulnerable place imaginable."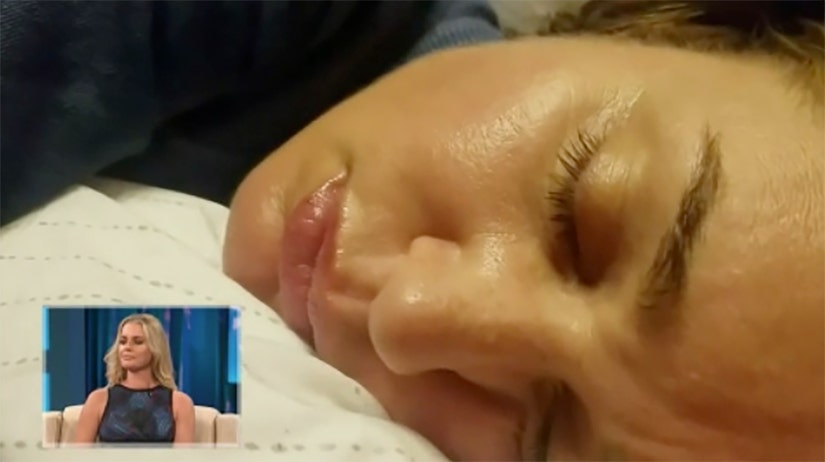 Fox
O'Connell said it was simply payback after she air-dropped a video of him doing the exact same thing to Jerry's staff, following a planning meeting where they talked about sleeping in the same bedroom as your significant other. "The next night, I was ready," he said.
"Newsflash, I didn't clear that legally, and it's making me feel like I have a little pull around here or something," Rebecca hit back. "If I wanted to really go after it, I could really sue, I could take over the show. I could just fully take ... just imagine if I really took this all the way, what would that look like?"
Showing the show's commitment to the playful bit, the logos behind them then changed to Rebecca's name, before she whipped out index cards also adorned with the new logo. Romijn then began asking all the questions and embarrassing Jerry in return by flashing a photo of him the morning after Halloween.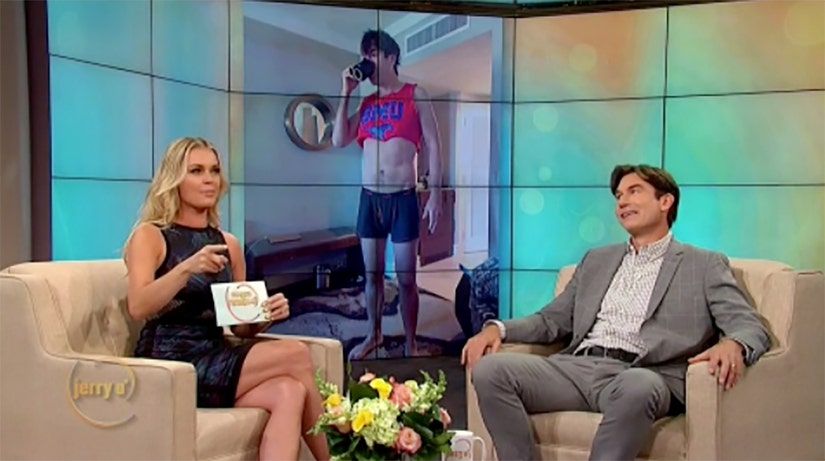 Fox
"Do we have pictures of Jerry waking up after Halloween?" she asked, before the photo of him in a crop-top popped on screen. "This is how Jerry woke up. I took that picture, that is how Jerry woke up the morning after Halloween."
"Let me just tell you how shady everyone is at the Jerry O Show ... none of my producers told me they were going to show that crop top photo of me!" he exclaimed. Cue Rebecca: "This is my show now!"
Eventually, Jerry regained control, before bringing the couple's two daughters on stage to review toys for another segment.
His show will continue for another two weeks on Fox.
Waiting for your permission to load the Instagram Media.