Series creator Vince Gilligan is back as writer and director of the long-awaited sequel film starring Aaron Paul reprising his Emmy-winning role as Jesse Pinkman.
Netflix may have learned a valuable lesson about its tech savvy users. Hoping to wait to make a formal announcement on Monday, the streaming giant had to shift gears rapidly after users discovered a placeholder on its platform for the long-awaited "Breaking Bad" film.
After Bob Odenkirk dropped the bombshell that filming had already completed on the sequel film, rabid fans of the popular series began scouring the Internet for any clues they could find out about it.
Now that the drug dealer is out of the meth lab, Netflix decided to come clean and revealed all sorts of details about the upcoming film, including its name and official release date.
Perhaps even more exciting, they teased fans with the official movie poster and a teaser trailer for the event, which is coming much sooner than people were probably thinking a week or two ago.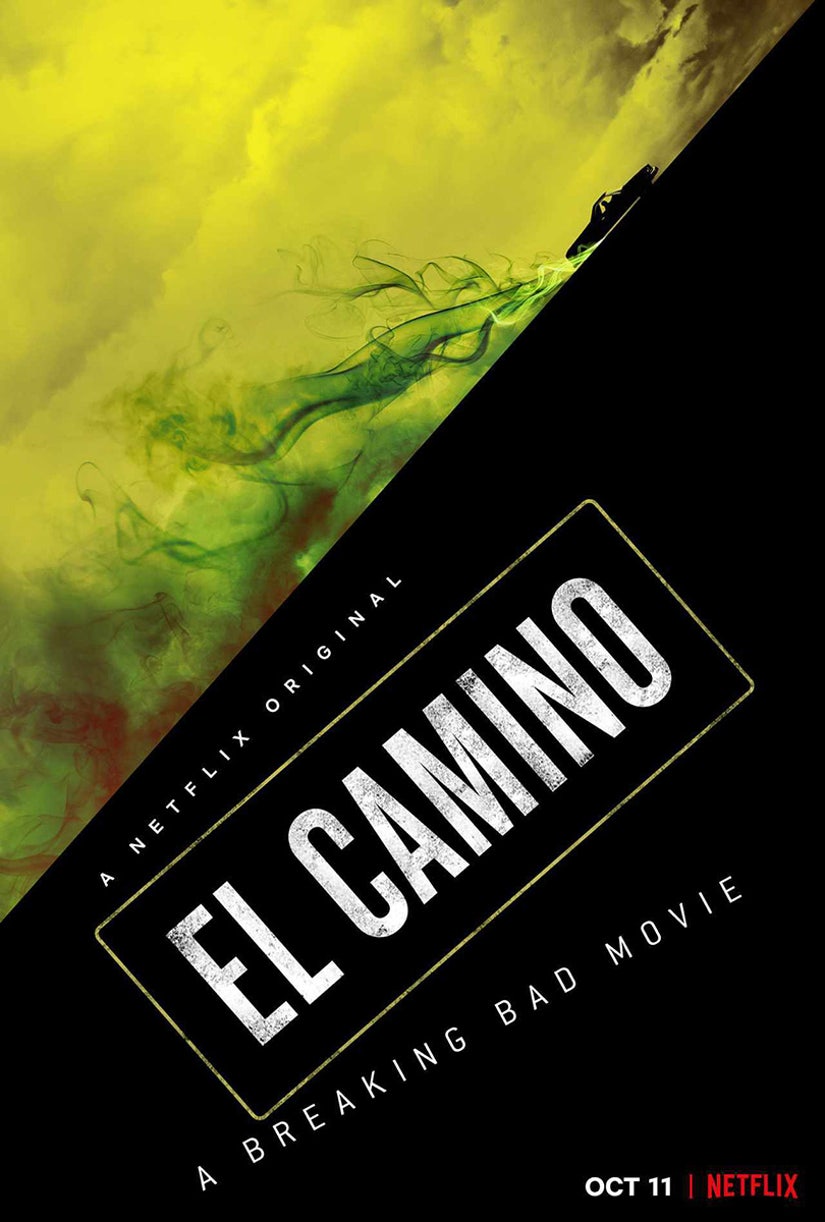 Netflix
With series creator Vince Gilligan steering the good ship "El Camino," as the film is officially called, and Aaron Paul back as second lead Jesse Pinkman, the stage is set for an exciting return to a world we never left, thanks in large part to Gilligan's Emmy-nominated prequel series "Better Call Saul," starring the aforementioned Odenkirk as the infamous sleazebag lawyer.
Coming sooner than later, "El Camino" is poised to hit the streaming service on October 11, and features Jesse "running from his captors, the law, and his past." Variety reports the film will then make its way back to AMC, the network that spawned the whole franchise.
A huge part of Jesse's past, of course, is Heisenberg himself, Bryan Cranston's Walter White. Surely, the mastermind behind all of Jesse's troubles will also be making a triumphant return in some capacity (no spoilers here!), though this is clearly a Jesse-centric project.
Cranston has previously confirmed the project was in the works but would maddeningly never say if he was or wasn't going to be a part of it. Our money is on him showing up, though.
We also know that Jesse's long-time friend Skinny Pete (Charles Baker) is back in the fold, as the first teaser focuses entirely on the inept stooge being interrogated about the disappearance of a certain fugitive.
The titular El Camino was last seen with Jesse behind the wheel making his escape from his captors, so it's safe to say the authorities won't be the only ones looking for him.
It's not completely clear if the film will take place entirely in the immediate aftermath of his escape, or if it will take a jump into the future. The series did, after all, go off the air six years ago.
In an interview with The New York Times, Paul said, "It's a chapter of Breaking Bad that I didn't realize that I wanted. And now that I have it, I'm so happy that it's here." He did not, of course, go into any more specifics about what the chapter entails or even when it takes place exactly.
The actor also confirmed Odenkirk's assertion that the film was completed, saying they did it under the guise of an indie film called "Greenbrier."
"El Camino: A Breaking Bad Movie" is written and directed by Vince Gilligan. Starring Aaron Paul and Charles Baker (plus many more, we're sure), it hits Netflix on Friday, October 11.