This new sneak peek is all about that last shot.
Fans were treated to a sneak peek at the new "Star Wars: The Rise of Skywalker" at D23 over the weekend and, thankfully, the footage was now just dropped online for everyone else to see!
Twitter blew up on Saturday when the video was shown at Disney's fan event and now we can see why. The footage really drives home the fact that this will be the end of the Skywalker saga and teases a few new developments we can't wait to see play out.
The first half of the new "special look" is footage from all the previous films, including the original trilogy, prequel trilogy and two most recent films.
Then we hear Luke Skywalker (Mark Hamill) say, "A thousand generations live in you now. But this is your fight," before scenes flash showing new lands, Carrie Fisher's return as General Organa, what could be an evil C-3PO with red eyes and Rey (Daisy Ridley) once again facing off against Kylo Ren (Adam Driver).
Emperor Palpatine pops up in the footage as well ... well, kinda. While we don't see him yet, he's heard saying, "your journey nears its end." He does, however, show up in the new poster (below).
The final shot: Rey, looking pretty darn dark in a black cloak and wielding a red, double-bladed lightsaber.
Could it be a giant misdirect? We'll find out when director J.J. Abrams' movie drops December 20.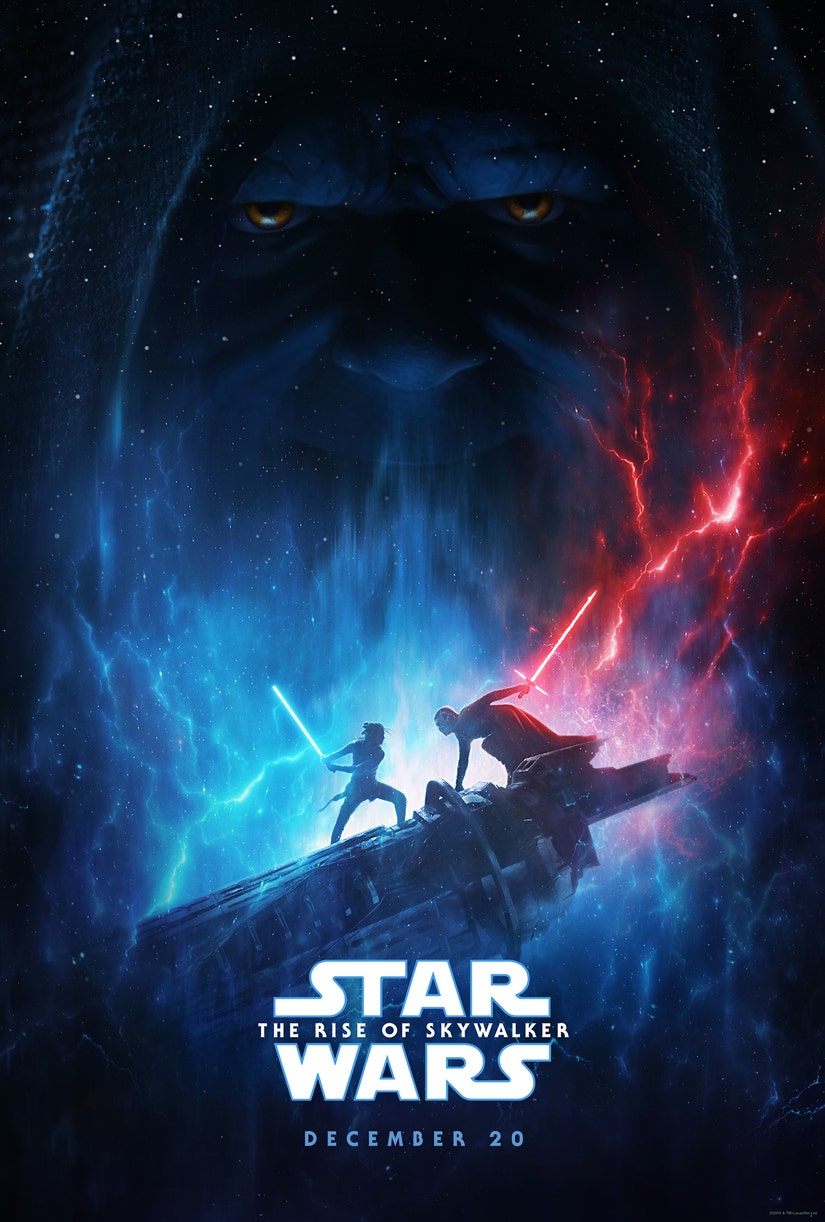 Lucasfilm