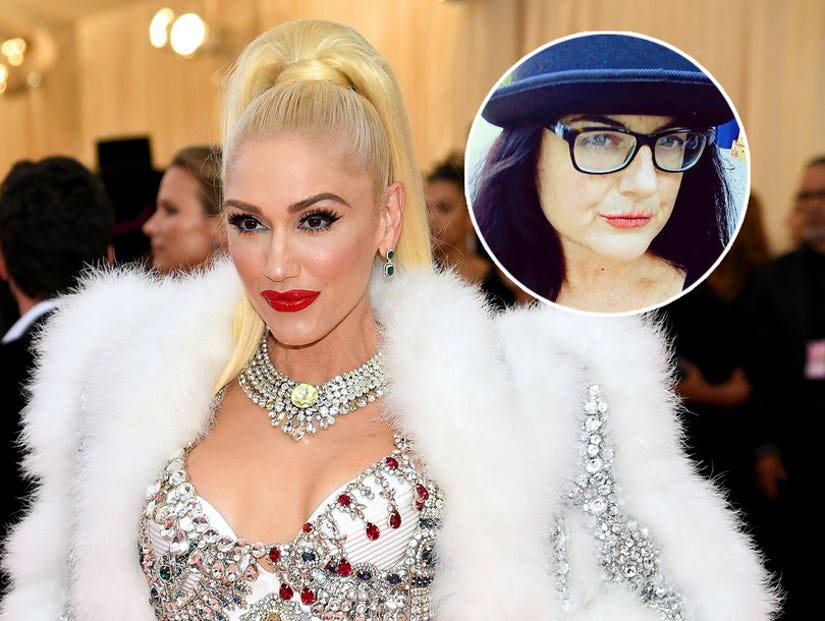 Getty / Instagram
William Webb's burned body was discovered in Joshua Tree earlier this month.
An agent who worked for Gwen Stefani has been charged with the murder of her own stepfather, TooFab has exclusively learned.
Haena Worthing, who represented the No Doubt star at United Talent Agency, is suspected of killing William Webb, whose burned remains were discovered in Joshua Tree earlier this month.
Webb's body was found in a dry lake bed on August 16 by San Bernardino police, who transferred the case to LAPD after identifying the victim, who had been reported missing from Marina Del Rey, California.
"The Los Angeles Police Department confirmed that the body of William Webb was found in the Joshua Tree area of San Bernardino County," Officer Drake Madison confirmed to TooFab. LAPD West Bureau Homicide assumed investigative responsibility and is working with the San Bernardino Sheriff's Office Homicide Bureau.
"Haena Worthing was arrested in connection with his murder, along with two other individuals," he added.
According to the criminal complaint, two other men — 38-year-old John Schiefer and 40-year-old Shavonne Webster — were also charged with the murder. The DA's office alleges Shiefer and Webster used a hammer to kill the victim.
If convicted, Schiefer and Webster face a possible maximum sentence of 26 years to life in state prison, while Worthing faces 25-years-to-life.
Worthing is being held on $2million bail.
Worthing, 44, worked at UTA for 13 years, from 2000 to 2013. There she represented Stefani's licensing and branding for her L.A.M.B fashion line. She even hosted launch parties at Stefani's home, attended by dozens of the singer's A-list friends.
After starting as an assistant in the company, she worked her way up into a position of power; however a drug problem — for which she attended rehab — may have hastened her exit, sources indicated.
Neighbors of the deceased, Mr. Webb, who was in his 70s, told ABC7 of their shock at the news of his death.
"I'm shocked, really shocked," one said. "They moved in in 1998 and they've lived here since then and I've been friends with them since then."
Another added: "It's tragic, totally tragic. Mind-blowing that it would go this far, that someone would hurt him to the point of killing him."
Neighbors also reported Webb had been in the process of selling his home in Lighthouse Mall, which caused friction between him and his wife.
TooFab has reached out to Gwen and UTA for comment.
A source close to "The Voice" coach insisted to TooFab that "Gwen doesn't know Haena."