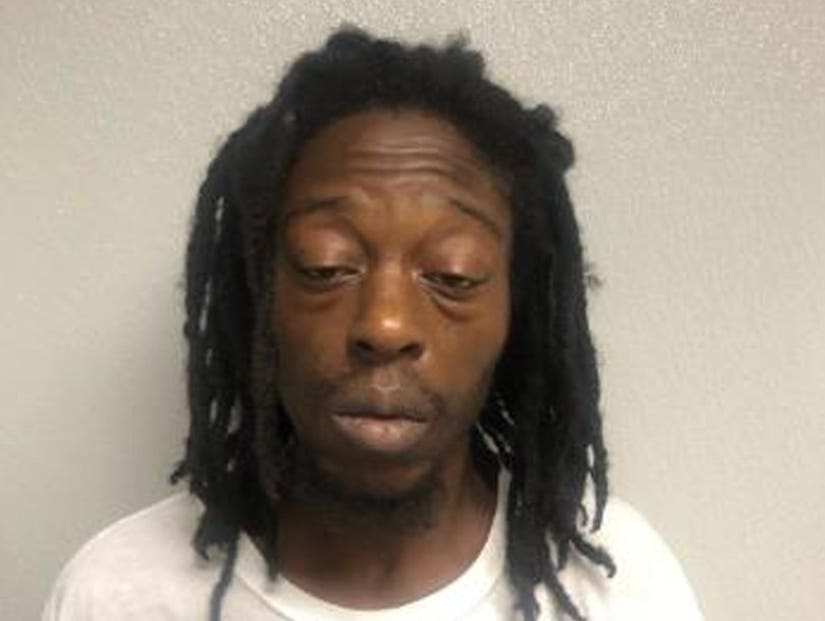 Prince George's County Police
Aaron Lanier Wilson Jr told cops he was high on PCP.
A Maryland man has been arrested for the murder of his Uber Driver and the Pool passenger he was sharing with.
Aaron Lanier Wilson Jr, 42, was accused of shooting 46-year-old driver Beaudouin Tchakounte, as well as 32-year-old Casey Xavier Robinson.
Prince George's County police said Wilson was the second passenger; moments after being picked up on Indian Head Highway on Tuesday night, he gunned down the rest of the car's occupants.
Police found the vehicle stopped on the side of the road in Oxon Hill; both victims died at the scene.
When he was arrested at his home the following morning, police say Wilson admitted he was high on PCP at the time.
He is charged with first and second-degree murder. Police do not believe he knew either of the victims.
Tchakounte had been working for Uber for the past three years, his wife Carole told ABC7. The last time she spoke to him on Tuesday night was when he called to say goodnight to their four children.
"He was loving, caring, and hardworking," she said. "He was somebody that loved his family dearly and was working hard to provide for them."
She first suspected something was wrong when she couldn't reach him on his phone.
"I kept on calling him but it was not going through, it was not even ringing - and that's not like him," she said. "I went to bed around one or two a.m. and I got up around 5 a.m. and he still wasn't here."
Not long afterwards, her worst fears were realized when she received a call from the police.
"I knew if they were calling me at that time of night, I'm sure something bad had happened," she said. "It's so painful."
In a statement Uber said: "We are devastated by this news and our hearts go out to the families and loved ones of Beaudouin Tchakounte and Casey Robinson. We will continue to work with law enforcement on their investigation into this heinous crime."