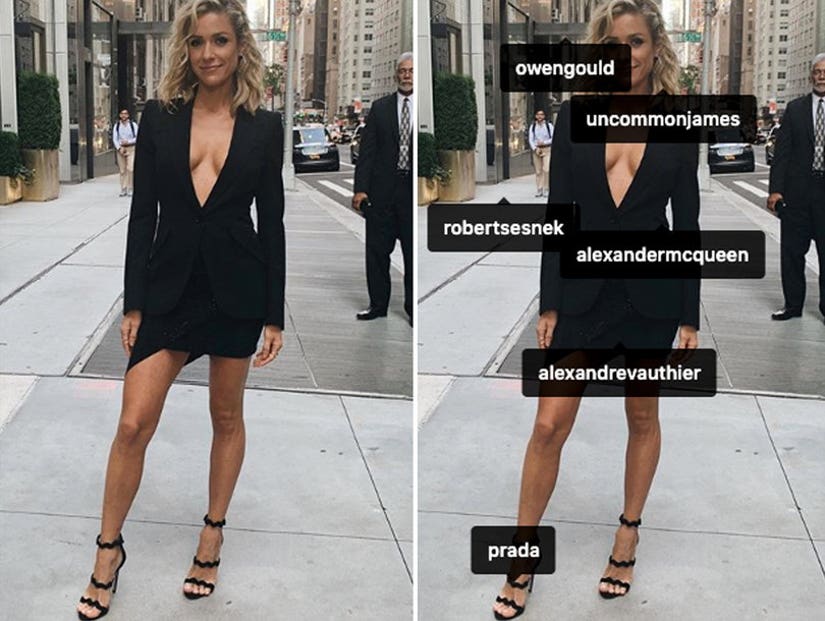 Instagram
The initial caption was slammed as "disrespectful" and "insensitive."
Kristin Cavallari took swift action on Wednesday, after a post on her Instagram page referencing 9/11 generated major backlash in the comments.
The reality star-turned-entrepreneur reportedly fired one of her social media staffers who took it upon themselves to change an approved photo caption about her trip to New York to include a reference to September 11, according to Page Six. A rep for Cavallari confirmed to TooFab that "a staffer was fired," but offered no additional details.
The photo in question shows Cavallari in NYC -- where she traveled for an appearance promoting her partnership with Daltile -- posing for the camera in a low-cut black dress. The caption that was originally shared to her page read, "NYC for 24hrs. And what a time to be here..always remember."
Making matters worse, the post tagged a number of Cavallari's fashion credits.
According to Page Six, Cavallari and her team sent the photo to the staffer in question with the caption, "24 hours in New York City," but that's not what ended up on her page.
Here's just a sampling of the disapproving comments from Kristin's followers after the post went live:
"Wrong picture for the sentiment in the post."
"Poor taste"
"This is super insensitive"
"I love you and think that you are generally spot on in the things that you choose to present, but this is just disrespectful and undermining to the magnitude of the events that occurred on that horrific day."
"Let me show off my body and then make a half ass remark about 911. WTF."
"Sorry...did you want us not to forget about the dress or the significance of September 11th?"
The caption was eventually changed to read simply "NYC for 24hrs.," which is much closer to the alleged originally-intended text and still up on her page.