The couple celebrated their one-year wedding anniversary on Friday.
In an interview with Vogue Australia for their October cover story, the model, 22, opened up about her marriage to the singer, 25, and revealed their secret to their union.
"Nobody from the outside really knows what's going on between us," Baldwin said. "I wake up every morning with this person. I'm the only person that has direct dialogue with this person. This is my relationship. What's so tricky about mental health is that it can be easy to let people convince you of something that's not real."
She continued, "When I had hundreds of thousands of comments bombarding me with: 'He's never going to this,' 'You're never going to that,' 'You'll be divorced by then,' you can't help but wonder: 'Does someone see something that I don't see?' It starts to mess with your mind."
"But the only two people in a relationship are the two people in it," Baldwin added. "I've been working on retraining my thought process to understand that."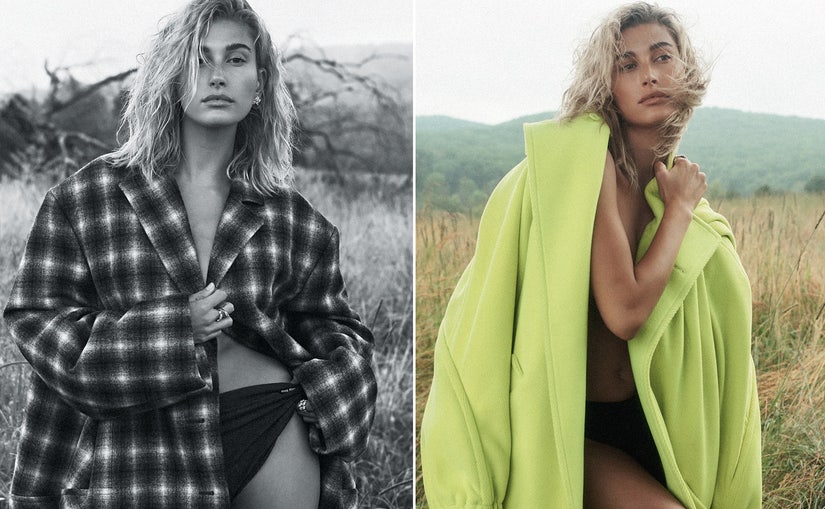 Lachlan Bailey/Vogue AUS
When asked if she could give "one lesson" about what she's learned in her relationship, Baldwin replied, "Compromise. If you don't want to compromise you can't be in a relationship."
The "Drop the Mic" host addressed comments from a previous interview when she described marriage as being hard.
"I said that when we had first married," Baldwin said. "Look, marriage is always going to be hard and I think good relationships are the relationships that you put the work into. Specifically, I said that when there were a lot of new things."
"I had never lived with someone before," she continued. "I never had to cohabit with somebody in that way, so I was learning how to share space with someone for the first time. We were trying to bend in each other's direction and learn what was comfortable."
According to Baldwin, learning the ups and downs of married life wasn't easy in the public eye in front of "a zillion people who had a zillion opinions."
"Now it's easier, because we've found a rhythm," she explained. "We have more fun together, which is what should happen when you spend more time with someone you love."
As for those zillion opinions, Hailey simply doesn't read them any more.
"Honestly, for a time I disabled comments except for people I follow," she said. "When the comments are there it's tempting to want to read them, and I definitely found myself dipping into what people had to say, which was a bad habit.
"Unless I come across an article, I don't look anything up anymore. I also try to care less about what strangers say about me, which has gotten easier."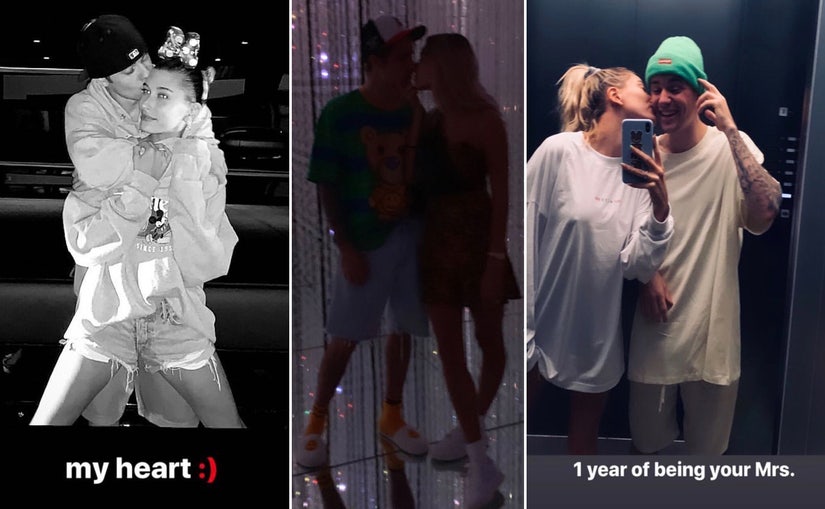 Instagram
The couple, who have been together since 2016, just celebrated their one-year wedding anniversary on Friday.
Baldwin took to her Instagram Stories and shared multiple photos of the pair as they marked their first milestone.
In one, Baldwin posted a pic of her kissing Bieber's cheek. "1 year of being your Mrs.," she wrote alongside the photo.
Baldwin also shared a sweet shot of the couple smooching inside a mirrored room.
In the third pic, the couple are seen in an embrace as Bieber kisses Baldwin's forehead.
"my heart :)" Baldwin said of the photo.
The pair secretly married in New York City last September. According to People, the pair will be having a second wedding, a religious ceremony, later this month.
The Vogue Australia October issue hits newsstands September 23.