"This is Cher, honey," Kim replies, trying to keep the conversation jovial, all the while dying inside.
On Sunday's episode of "Keeping Up with the Kardashians," Kim was in a fitting, trying on the electric blue mini-dress and matching wig, when she decided to FaceTime her older sis to show her the look. Kourtney's 40th birthday bash was just around the corner, so Kim jokingly told her the outfit was for Kourt's big day. It did not go over well.
"Hi, what is this for?" Kourt said upon answering the call. Kim jokingly replied, "I was thinking of wearing this to your 40th birthday party."
"Oh, perfect!" Kourt said sarcastically. When Kim asked what she thought of the look, Kourtney simply said, "No."
"So this will be all beaded, obviously, and all crystals," Kim explained. "Is it too dressy?" Kourt asked, "Are you coming as Nicki Minaj?"
"This is Cher, honey," Kim replied, trying to keep the conversation jovial, all the while dying inside. Kourtney had no idea Kim wasn't alone, so she served up another jab. "I would say, is it October 31st?" she asked.
"Ah, don't insult me!" Kim fired back, before Kourt asked, "What is that bellybutton?" The mesh part of the look was still unfinished (see below), so the design team had a faux bellybutton where Kim's real one would be.
"It's changing," Kim assured her sister, later telling the camera, "I've been planning my Met looks since last year, and she was just so rude in front of the whole Mugler team. 'Ew, oh my God, is this Halloween?' It's all super embarrassing, and like, I can't even stomach it."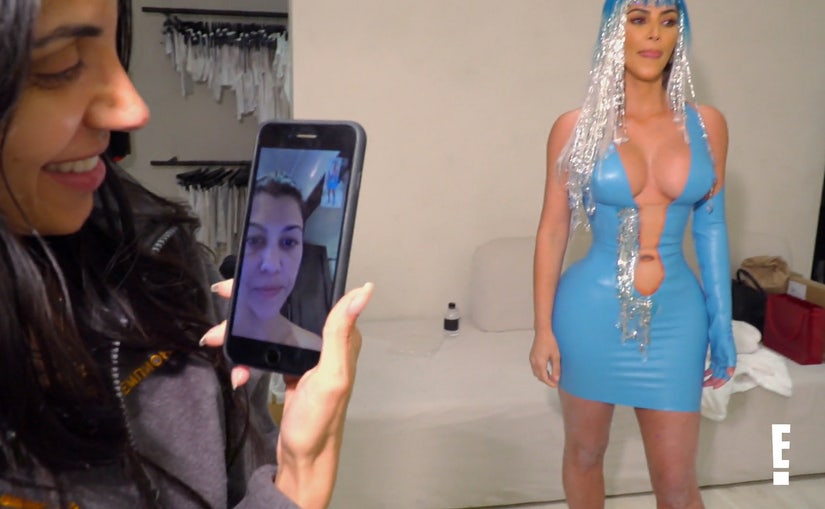 E!
After Kim's stylist, Danielle, hung up the call, a mortified Kim looked at Mugler's manager, Jean-Baptiste Rougeot, and said, "She doesn't get it." Danielle let out a disapproving "wow."
"I should show you the email I got," Jean-Baptiste told Kim. "So I received an email from Dani (Kourtney's stylist), really like flattering for Mr. Mugler, saying, 'I know how much you work well with Kim.'"
Kim was furious. "Manfred Thierry Mugler's manager let us know, like, 'Oh that's so weird she doesn't get this vibe because she's the one that's hitting us up wanting looks,'" she explained in a later confessional. "And we're like, 'What?' For her to not only try to use the same designer, but then to be like so rude, it really hit me the wrong way."
Danielle was stunned. "No way," she said, before dropping another bombshell. "I was at the Rick Owens store today," she told Kim. "They have all your stuff. They're like selling it -- the tops, the CFDA tops. And they're like, 'Oh, Kourtney's stylist came and took all of them.' I was like, 'Why do they have to do like the same?' It's crazy. The Mugler, the Gaultier prints. Should I say something? Should I text her?"
Kim said yes, adding, "She keeps copying me!"
"Rick Owens make me this custom piece for the CFDA Awards, this cream two-piece, and so they said, 'Can we made it in white and we'll sell it in the store?'" Kim explained to the camera. "So when my stylist got there, they said, 'Oh, sorry, Kourtney's stylist just picked this up for her.' This was a custom-made look for me that they reproduced.' Why would Kourtney want the same exact look that I've worn? And she was with me at the CFDA Awards, and she knew that it was custom."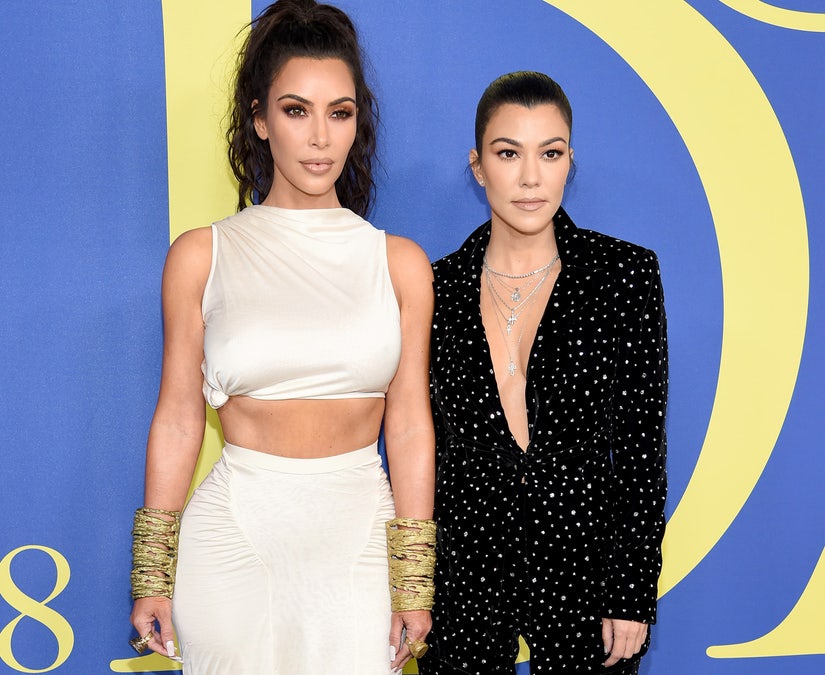 Getty
The two sisters duked it out again over another explosive FaceTime call, which you can read about here.
After Khloe Kardashian urged Kim to ease up on Kourt, who was having a hard time dealing with turning 40, Kim decided to extend a peace offering: a vintage Versace gown Donatella herself had sent her. Kim FaceTimed Kourt while wearing the dress to let her know she thought it would look better on her, and the eldest Kardashian sister graciously accepted.
"Keeping Up with the Kardashians" airs Sundays at 9 p.m. on E!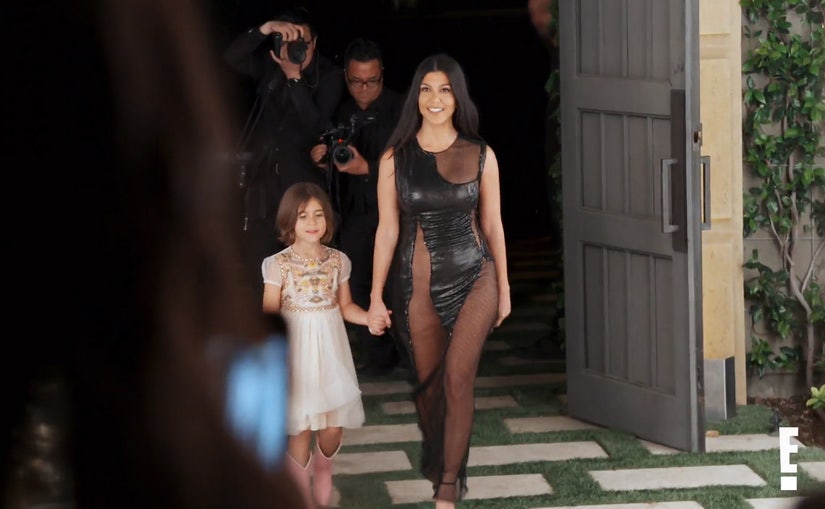 E!