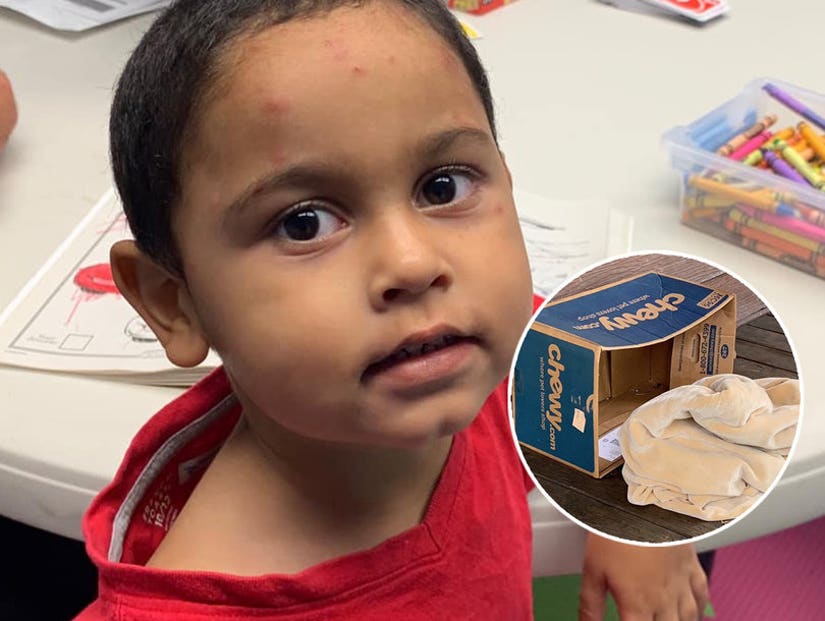 Buffalo PD / Twitter
Mystery surrounds the child's missing parents, and a deadly nearby car fire.
New York police are searching for answers to a tragic trio of seemingly-connected mysteries.
On Monday morning, a woman in Buffalo discovered a little boy asleep on her porch who could only tell her "the car was on fire."
One mile away, police discovered a car with human remains inside, so badly burnt out that the make and model were not even discernible.
Meanwhile the boys parents, who are from Orlando Florida, haven't been seen in a number of days, and are the subject of a missing persons report, along with a family friend.
While the three incidents appear to be related, police have yet to establish the connection, or piece together how the tragic events unfolded.
The "very, very complicated case", as Buffalo Police Captain Jeff Rinaldo described it, opened on Monday night, when Lois Augsburger walked out of her Pontomac Avenue home to find a three-year-old boy asleep and unharmed in the cardboard box left out for stray cats.
Developing: Lois Augsburger tells me she found a little boy asleep in this box (meant for the neighborhood cats) on the front porch of her Potomac home this morning when she came out to grab the paper. @BPDAlerts are still looking for his parents. @WKBW pic.twitter.com/rzNgjzgHSf

@Ali2e
"I said where's your mommy, honey? He said 'the car's on fire.' That's all he kept saying," she told WKBW.
"The child is not extremely verbal, which made it difficult for us to attempt to figure out the circumstances of this child's appearance on the porch this morning," Rinaldo said.
Meanwhile a burnt out vehicle was discovered in an industrial area one mile away, with unidentifiable human remains inside. Police did not say how many bodies.
Captain Rinaldo said they believe the vehicle fire started around 3am on Monday morning. "It burned extremely long, extremely hot, which left little remnants of the vehicle," he told a press conference, adding that it eventually burned itself out. They hope CCTV in the area may have picked up what happened.
The boy was identified as Noelvin when his grandmother Zenaida saw the picture police posted on Facebook. She confirmed she had not spoken to her son or his girlfriend since Sunday night.
Buffalo police then issued a missing persons report for Noelvin's mom, 24-year-old Nicole Merced Plaud; his dad, 31-year-old Miguel Anthony Valentin-Colon; and family friend, 29-year-old Dhamyl Mirella Roman-Audiffred.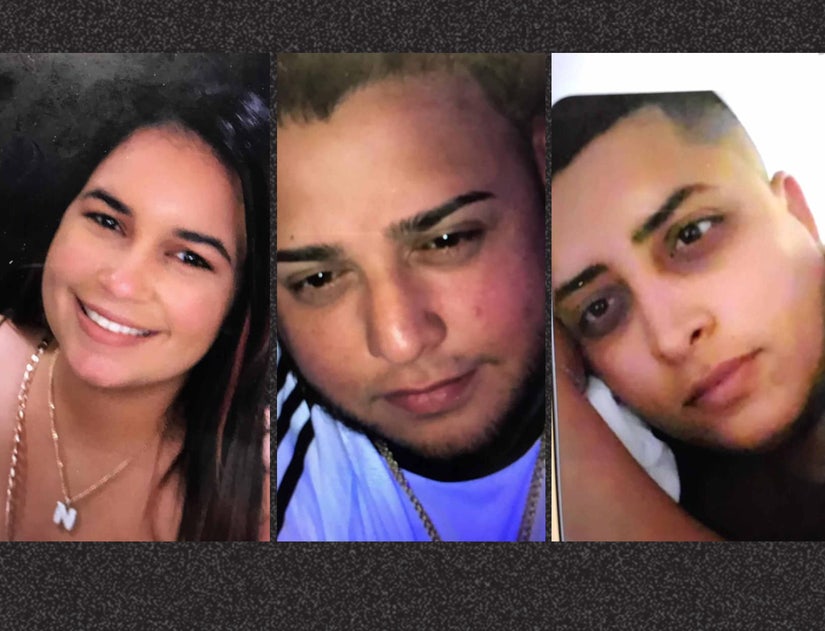 Buffalo PD
In another tragic twist, Zenaida immediately flew to New York, but wasn't allowed to take custody of the child or even see him until she submitted a custody petition.
"We just want my grandson to go back to his routine for now because I think he needs that right now," she tearfully told reporters. "He was a loved child — he is a loved child... his parents loved him very much and were always with him. They were great parents."
She said the family sometimes takes long road trips, but she didn't know why they were in New York.
The missing couple have two other children, who remain safe in Florida.
Noelvin remains in the custody of Erie County Child Protective Services.
A GoFundMe has been set up to assist the family's efforts to bring Noelvin home.