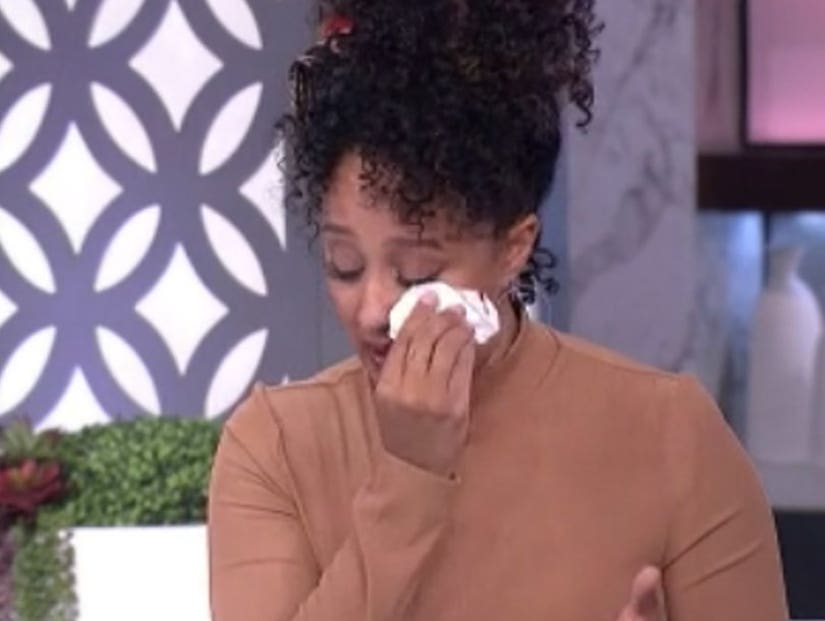 Fox
"I've experienced this in my life so I already know what it feels like," she says, before choking up.
In November 2018, Tamera Housley-Mowry's niece Alaina was among the 12 people killed at the Borderline Bar & Grill shooting in Thousand Oaks -- and talking about it is still tough almost a year later.
Thursday morning on "The Real," the first topic of the day was the new PSA from Sandy Hook Promise released yesterday, highlighting how back-to-school items now can now be used to defend oneself from sadly all-too-common school shootings.
You can watch the PSA below -- warning: graphic content.
Tamera said she hadn't actually watched the video yet, because her emotions were still too raw.
"If I'm honest, I have chosen not to look at it just because I'm not ready right now. But the reality is you need to," she explained.
"I've experienced this in my life so I already know what it feels like ... dammit," she said, pausing as she choked up. "The reality is, I've lived and breathed the trauma. There's a part of me that wants to block it out. To move on I am getting grief therapy. To move on sometimes I just have to compartmentalize my days."
As she dabbed tears from her eyes with tissue, she continued.
"The reality is this stuff is happening way more than it should so we are forced to have to accept this as a reality. But I feel like, I actually saw a meme that describes America when it comes to gun violence. We have a massive shooting, thoughts and prayers are followed, then we see Facebook debates, then everyone forgets, then congress does absolutely nothing, we hear crickets chirping, and the cycle happens again," she continued. "At this point, enough is enough, I'm over it and I feel like it should be every American's concern right now."
"I don't want it to get to a point that it has to happen to you that you're finally sensitive on the subject," said Tamera. "I feel like sometimes, the hardest part is when the whole world moves on and you're still dealing with it. We're coming up on a year for the Borderline shooting and like you were saying, I feel like nothing is happening."
"I can only speak as a victim of this, but I don't want my niece to have died in vain," she added. "I'm sure she's somewhere like, come on guys, in heaven, we gotta get our stuff together. People need to research organizations like Everytown, Alaina's Voice, Moms Demand Action, these are organizations that educate us on what we need to do as citizens of America to promote change."
Tamera then pleaded for Americans to "step out of politics" and think abut "the safety of just humans," asking for more background checks for firearms.
Cohost Adrienne Bailon said she doesn't believe there's any need for citizens to have assault weapons, before Loni Love said we all need to stop putting "darkness and a lot of hate and a lot of mockery" out into the world. The women also said that mental health and bullying were factors to consider as well.