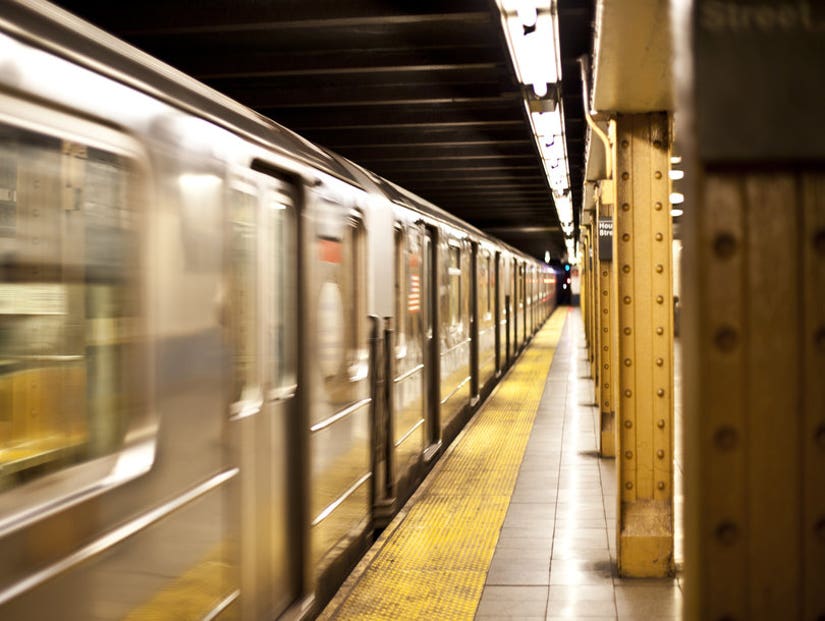 Getty
The father was killed, while the five-year-old survived.
A little girl has survived being hit by a train after her dad jumped in front of it. The incident is being investigated as a suicide.
The man was killed when he leapt in front of the rush hour train in the Bronx with his five-year-old daughter in his arms.
The incident happened at 8am as the Manhattan bound No. 4 service pulled into Kingsbridge Road station, police told the New York Post.
Witnesses watched in horror as the backpack-wearing youngster was dragged in front of the oncoming train.
While the man was pronounced dead at the scene, miraculously the child survived; she was rushed to hospital with only minor injuries. Some reports claim she suffered a broken leg.
"There was at least 20, 30 people screaming" one witness told the publication. "I watched as that train came around that corner and I saw as the man jumped and I see the little feet hanging out."
"My theory is that the little girl was under the train and small enough she could roll because she only has a few abrasions on her forehead and arm," she added.
Two bystanders were also treated for minor injuries, after jumping onto the tracks to help the girl after the train came to a halt.
Police confirmed the girl's mother met her at the hospital.