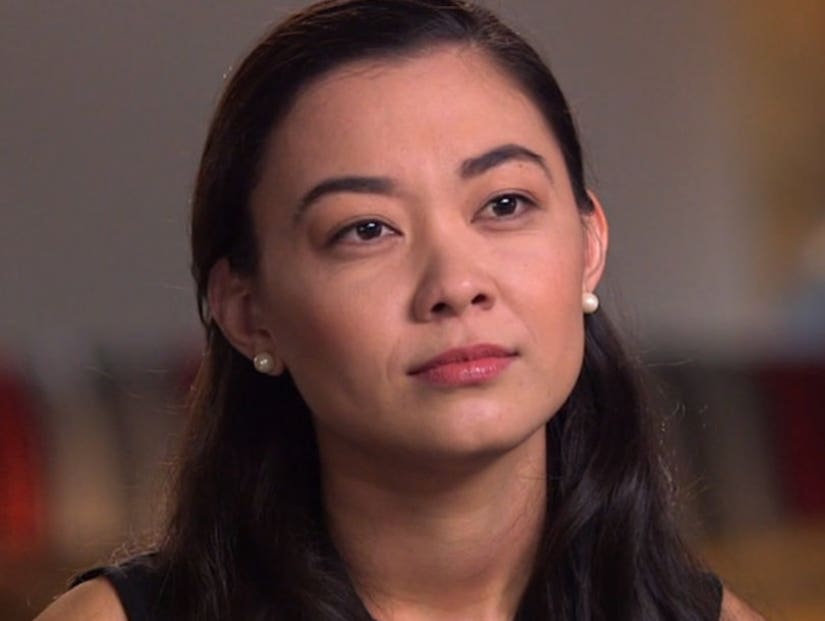 CBS
"I was alone, sitting at my desk, surrounded by coworkers, reading about how I was stripped and then penetrated and discarded in a bed of pine needles behind a dumpster."
For years, she was known as "Emily Doe," the young woman who was sexually assaulted by Brock Turner. Now, Chanel Miller is reclaiming her story.
In January 2015, a 22-year-old Miller was unconscious and intoxicated behind a dumpster outside a Stanford University fraternity party when Turner sexually assaulted her. He was convicted of three felonies, including assault with intent to rape, but the judge sentenced him to just six months in jail, citing his "good character," the fact that he had been drinking, his lack of criminal history and the impact prison would have on his life. He ended up spending only 90 days behind bars.
Before Turner's sentencing, Miller stood in the court room and delivered an impassioned victim impact statement describing in gut-wrenching detail the emotional trauma the assault and the legal process had put her through. She appeared on "60 Minutes" for her first television interview Sunday night, then spoke with Gayle King for "CBS This Morning" on Monday.
"It's not the topic I would've chosen, but it's the topic I was given," said Miller, now 27, of her new book recounting the traumatic experience, "Know My Name." When asked why she attended the frat party in the first place -- given that she wasn't in college anymore and it wasn't even the school she had attended -- she explained, "My sister was home for the weekend, and it was my way of spending time with her."
She remembers "a lot of red cups, like a typical fraternity scene," and "dancing on top of a chair." She said her sister tried coaxing her down "to stop embarrassing her." Miller previously said she drank a combination of whisky, vodka and champagne that night. She drank until she blacked out and came to about four hours later in a hospital bed, surrounded by nurses and a police officer. She had abrasions all over her body and pine needles in her hair, but she didn't know why.
"I had no idea how to put those pieces together," Miller explained. "All they said was that I had been found and that somebody had been arrested and that he had been chased down because he had been acting hinky. Hinky was the word the detective used." She was told she was found "behind a dumpster."
What they didn't tell Miller was that her underwear and cellphone were found on the ground near her body. They also didn't tell her that two male engineering grad students -- Peter Jonsson and Carl-Fredrik Arndt -- saw the attack and stopped it before it could get worse. Turner tried to run from the two men, but they managed to chase him and hold him down until police arrived. They checked on Miller, who was quickly taken to the hospital and examined. When she awoke, she was told she may have been sexually assaulted and agreed to undergo a rape kit test.
"I just thought I had passed out somewhere and that there was a suspicious man at the party who had been behaving in an odd way," she said. "I had no idea that he was connected directly to me in any way."
Her sister had left the party early but spent the rest of the night trying to get a hold of Chanel. Chanel finally called her from the hospital, and the two agreed not to say anything to anyone until they knew more. For 10 whole days, Chanel didn't hear a peep from anyone about the situation.
"In order to survive, you just shut everything down. You have to function," she explained. "You have to go to work in the morning, so it was much easier to repress everything. I woke up and didn't have underwear. Why is that? No one tells me where it went. But you just have to keep living."
One morning, while Miller was at work at a small tech startup in Silicon Valley, she saw an article that cited "Stanford," "rape" and "unconscious woman." She knew it was her. It was the first time she learned who her assailant was and that he had penetrated her -- with his fingers, at the very least.
"It was surreal having the news broke into me by the internet," she recalled. "I was alone, sitting at my desk, surrounded by coworkers, reading about how I was stripped and then penetrated and discarded in a bed of pine needles behind a dumpster. And that's how I figured out all of those elements, and they all added up. And I finally understood."
"The first thing I did after reading the article was read the comments, and there were many hateful words," she continued. "'What was she doing at a frat party?' 'This isn't really rape.' 'Why was she alone?' 'She's the predator because she's older.' 'Why would you ever get that drunk?' It was endless."
To those critics, Miller says: "Rape is not a punishment for getting drunk, and we have this really sick mindset in our culture, as if you deserve rape if you drink to excess. You deserve a hangover, a really bad hangover, but you don't deserve to have somebody insert their body parts inside of you."
But aside from feeling vulnerable, Miller was also perplexed that the article would cite Turner's accomplishments as a Stanford student athlete. "I didn't understand why it was relevant when you're also reporting that my lower half was completely exposed, that my necklace was wrapped around my neck, that my hair was disheveled, that my bra was only covering one breast and the rest was pulled out of my dress," she said. "I don't understand why it is relevant how quickly he can move across a body of water in the context of that article."
Explaining that she felt Turner's description as a star athlete changed the narrative, she added, "They were framing it like he had so much to lose and were not focusing on what had already been lost. For me."
She soon told her boyfriend and parents, who were supportive of her, but she still felt alone. She became angry, withdrawn and depressed. "I would just sit at work and do nothing," she explained. "I would stare at the screen, and then I would come home and I wouldn't sleep. And so physically, I began breaking down."
"I felt if anyone ever found out that that was me, that it would be absolutely humiliating. I felt dirty and embarrassed. My dream is to write children's books. I felt no parent," Miller said, fighting back tears, "is going to want me as a role model if I'm just the discarded, drunk, half-naked body behind a dumpster. Nobody wants to be that."
Despite being traumatized, the night of the attack also left Miller hopeful. She's grateful the Swedes "knew to do the right thing," and smiled as she said they "changed the story. They changed the entire trajectory of my life."
Although she dreaded the moment she would have to face Turner in court, Miller delivered one of the most powerful victim impact statements in recent history. She said she met with a therapist, who she treated "almost like a personal trainer," and said, "'You have three weeks to get me mentally ready,' but until then, I thought, 'You have to drag me into the courtroom 'cause I'm not going to go.'"
The statement, which Miller read to Turner directly, began as follows: "You don't know me, but you've been inside me, and that's why we're here today."
Turner claimed under oath that Miller had climaxed. "Oh, I was livid," she recalled of hearing those words. She said the defense attorney kept cutting her off with the statement: "Chanel has no memory."
"I remember sitting there and thinking, 'I will remember everything. I will remember every remark. I will remember the lighting inside this courtroom. I will remember the texture of the defense attorney's hair. I will remember the depth of the pain you made me feel. I will remember it, and I will record it, and I will write it so that it will not be lost,'" she said.
When Miller heard the sentencing, she recalled thinking, "So you're saying I just put aside a year-and-a-half of my life so he could go to county jail for three months? There are young men, particularly young men of color, serving longer sentences for nonviolent crimes, for having a teeny-weeny bit of marijuana in their pockets. And he's just been convicted of three felonies, and he's just gonna serve one month for each felony? How can you explain that to me?"
"It's okay to have panic attacks, it's okay to lash out and have period of depression," Miller told King. "All of that is very normal given these circumstances. I wanted to normalize all the phases that you will go through and not feel like you're behind or you're being dramatic."
Of the title of her book, "Know My Name," she explained, "I'm here to finally exist as my full self. For five years, I've had to compartmentalize my life, and it's begun to feel really fragmented. So this is the first time where I can exist openly and speak openly and not have to hide a single element of my life."
"I've learned that I'm extremely brave for asserting myself," she said. "I feel more confident, I feel capable, I feel like anything I encounter in the future, I now have the tools to handle them."
King asked, "What do you want women to know about this process, what you went through?"
"I think it's an extremely brutal process, and we need to do more to fix it and make all of these obstacles transparent," Miller replied. "Know that if you haven't reported, you don't have to carry that burden of, 'Oh, I should have done more, I should have said more.' The system was not set up for you to succeed. It's not a nourishing environment. We need to be working harder to create an environment where survivors feel comfortable being supported and knowing that when they do, some form of justice can be attained. They won't just be completely demoralized and dehumanized for an extended period of time."
"Know My Name" hit shelves today and is available digitally, in hardcover and as an audio book.