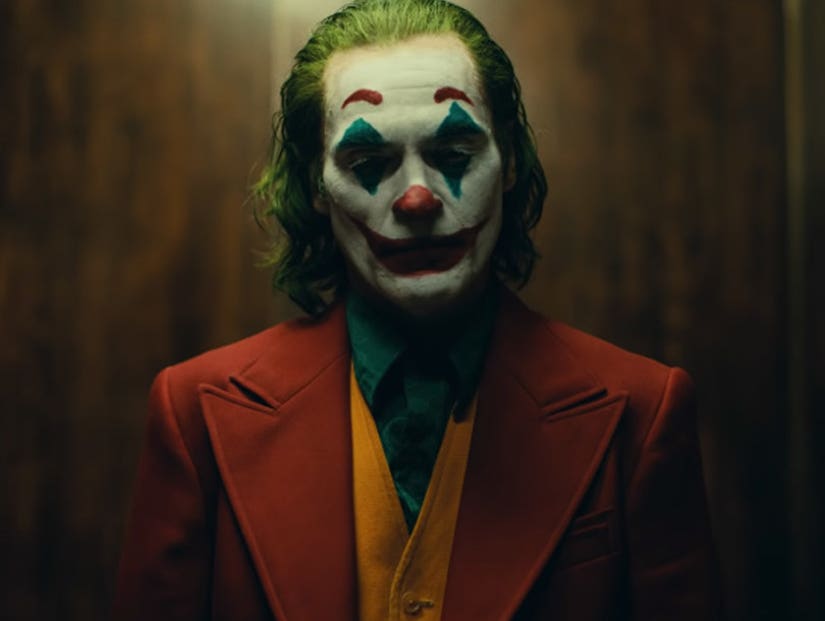 WB
"Run if you can. If you're stuck, hide and stay quiet. If a shooter finds you, fight with whatever you can."
The US Military is advising soldiers to be ready for mass shootings at screenings of "Joker".
Army commanders sent the warning after receiving an intelligence bulletin from the FBI regarding "a credible potential mass shooting to occur at an unknown movie theater" when it opens on October 4.
The "For Official Use Only" memo circulated to members last week, obtained by Gizmodo, advises them to "run, hide, fight" — in that order.
It warns that posts on social media made reference to "involuntary celibate ('incel') extremists" replicating the 2012 theater shooting in Aurora, Colorado, in which 12 people were killed at a screening of "The Dark Knight Rises."
"Incels are individuals who express frustration from perceived disadvantages to starting intimate relationships," the warning reads. "Incel extremists idolize violent individuals like the Aurora movie theater shooter."
Incels, it claims, also idolize the Joker character, "the violent clown from the Batman series, admiring his depiction as a man who must pretend to be happy, but eventually fights back against his bullies."
The email goes on to advise troops what exactly to do if and when someone opens fire at the cinema.
"When entering theaters, identify two escape routes, remain aware of your surroundings, and remember the phrase 'run, hide, fight.' Run if you can. If you're stuck, hide (also referred to as 'sheltering in place'), and stay quiet. If a shooter finds you, fight with whatever you can."
A separate memo issued Monday by senior officials in the U.S. Army's criminal investigation division advised that the warning had been sent because Texas law enforcement and FBI had "Discovered disturbing and very specific chatter in the dark web regarding the targeting of an unknown movie theater during the Joker release."
"Commanders need to be aware of this threat for Soldier and family safety and to increase situational awareness should they choose to attend the release of this movie at a local theater," it added.
This week family members of the Aurora victims wrote a letter to Warner Bros voicing concerns the movie — which stars Joaquin Phoenix as the unhinged and violent future Batman nemesis — might encourage yet another mass murderer.
The theater where the 2012 shooting took place decided against screening "Joker".