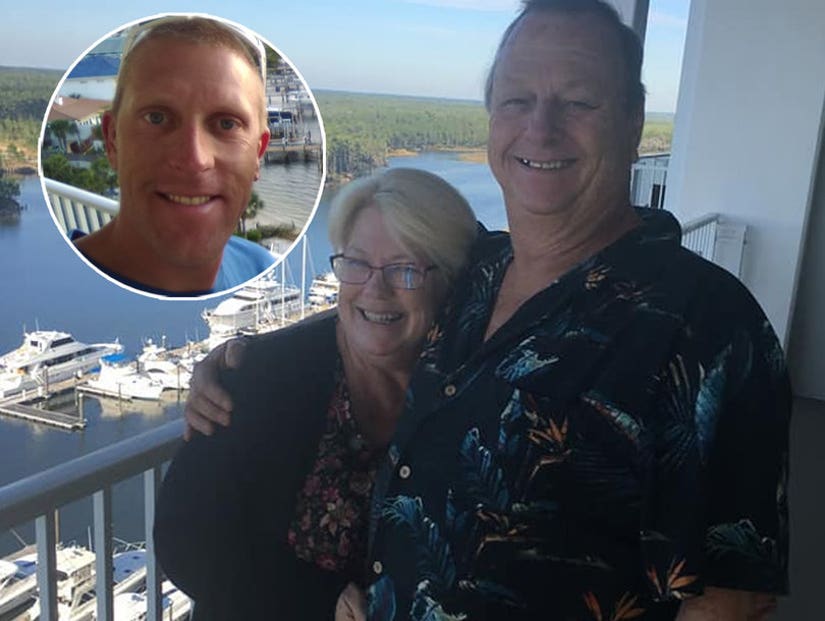 Facebook
Christopher Bergan had just flown in from Norway to surprise him.
A secret birthday visit turned into a tragic fatal accident in Florida on Tuesday.
Christopher Bergan, 37, was shot dead by his father-in-law Richard Dennis after jumping out of the bushes to surprise him.
The 61-year-old will not face any charges after police deemed the shooting "totally accidental."
Santa Rosa Sheriff Bob Johnson recounted the tragic details at a press conference on Thursday morning, revealing that Bergan had just flown in from Norway for the surprise visit.
The Sheriff revealed that in an "unrelated incident," Dennis had had an argument with another family member earlier that night around 9:30PM.
That relative had begun banging on the front door, startling Dennis, who came out and "[ran] the person off."
Waiting for your permission to load the Facebook Video.
Two hours later, Bergan landed on his flight from Norway and drove straight to his father-in-law's house.
"At 11:30, Mr Dennis hears the same type of banging on the back door that he heard on the front door earlier," Sheriff Johnson explained. "So he turns on the back porch light, he steps out, and Mr. Bergan jumps out of the shadows, scaring Mr Dennis."
"Mr Dennis gets off one round, striking Mr Bergan, killing him instantly."
He insisted Dennis was "totally startled," and that the single shot went straight through his son-in-law's heart. A friend who had driven him from the airport watched the whole thing happen.
"Our investigation has revealed that this was totally accidental. It was a really sad occurrence, and that no charges are warranted in this case," Johnson added. "You can't really say anything against Mr. Dennis for doing what he did, it's just a horrible accident that should never have really happened."
Bergan, who was married to Dennis's daughter, had lived in Florida for a time before they moved back to his native Norway.
"Anybody who's religious out there you need to pray for this family, because this is... I can't imagine what they're going through, I really can't," Johnson concluded. "It's horrible."