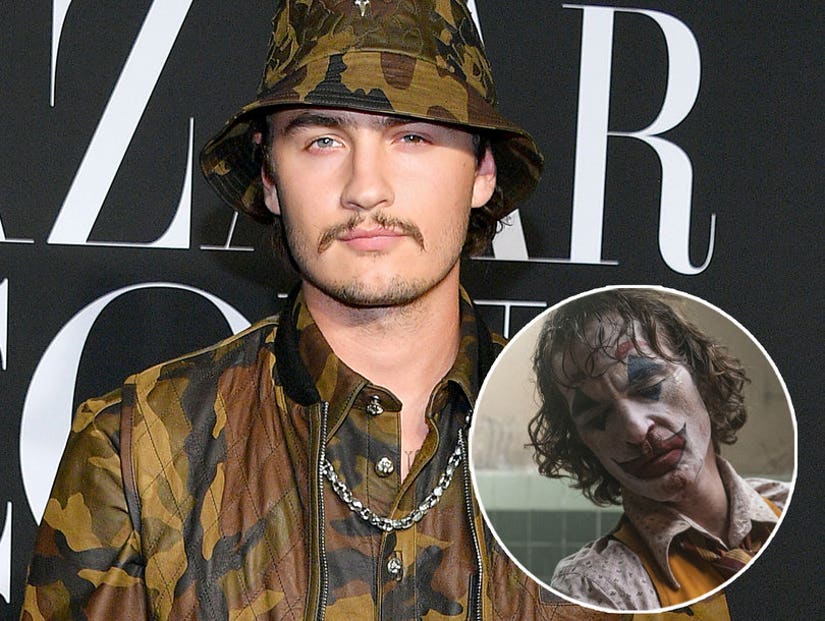 Getty / WB
"There is no light at the end of that tunnel. You feel alone, helpless, and like there is no way out," the son of Pamela Anderson and Tommy Lee confessed.
"The Hills: New Beginnings" star, 23, took to his Instagram to open up about his struggle after a viewing of the new "Joker" movie, in which Joaquin Phoenix plays a loner grappling with a mental disorder, eventually turning to extreme violence after a series of traumatic events.
"The 'Joker' film hit the nail on the head. I hope people will realize how much we constantly torment people with mental illness in this country. We deprive them of counsel, medication, and aid to pay for those. We tease them as adults, and we are SURPRISED when people lash out in an extreme fashion," he began his post.
"We need a better way to address mental health in this country, because it is only getting worse," he added.
The son of actress Pamela Anderson and musician Tommy Lee proceeded to detail his personal journey with mental illness.
Waiting for your permission to load the Instagram Media.
"I've dealt with depression and anxiety my entire life and I've been lucky enough to be able to afford treatment for that. It's not fun, and untreated, itdoesn't get better. There is no light at the end of that tunnel. You feel alone, helpless, and like there is no way out. You feel like you are drowning,' he wrote.
Appearing to reference Phoenix's character Arthur Fleck a.k.a. Joker -- who incites a city-wide riot of destruction in the Todd Phillips-directed film --Lee added, "Those sort of feelings can push someone to do anything. It's a dangerous game we are all playing. We pill everyone up and don't deal with this! It cannot end well. We need to do better," Lee argued.
Lee then asked his followers to "share" his post to "find more ways to become involved" in his plea for mental illness reform.
Despite wide-spread concern that the fictional violence in "Joker" would encourage real-life violence -- including mass shootings -- the movie raked in a record $96 million domestically on its opening weekend.