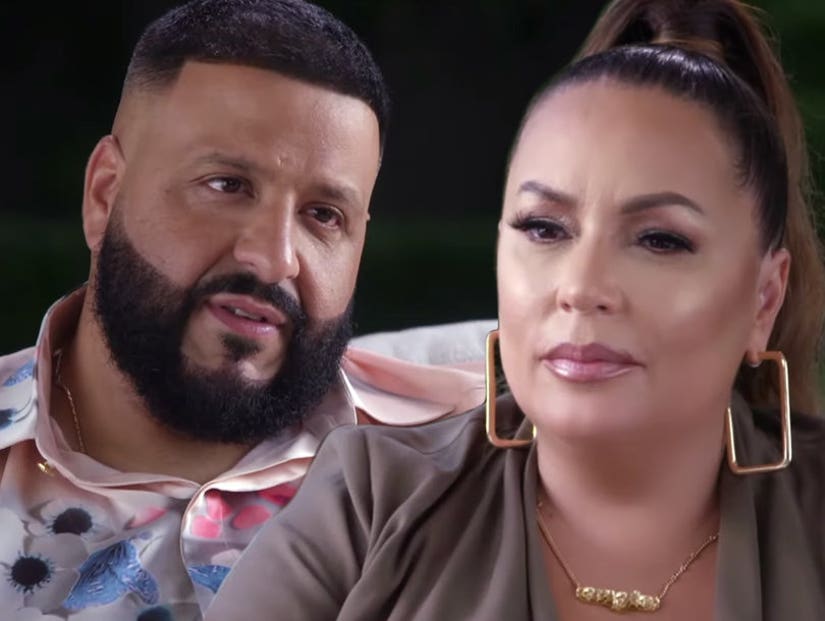 WE tv
The incident happened when he was just a teenager.
DJ Khaled opened up about a terrifying ordeal from his past while filming "Untold Stories of Hip Hop," radio host Angie Martinez's WE tv series digging into the biggest names in the industry.
In a sneak peek at tonight's new episode, Martinez sits down with Khaled, who shared a story from his teenage years that had a long-lasting affect on him.
"When I was around 16, 17, we had a big home invasion, it was the real deal," he said, explaining that the perpetrators plotted everything, including tying up members of his family.
"My parents was home and my sister was there," he continued, saying she was "like a baby" at the time.
While nobody was hurt, Khaled said it "messed me up as a young kid" and he was unable to trust anyone for a long time. "At that time, I started getting anxiety attacks, panic attacks because I was so stressed out."
According to the network, tonight's episode will also feature Ice Cube opening up about "his beef with Common."
"Untold Stories of Hip Hop" airs Thursdays at 10pm on WE tv.